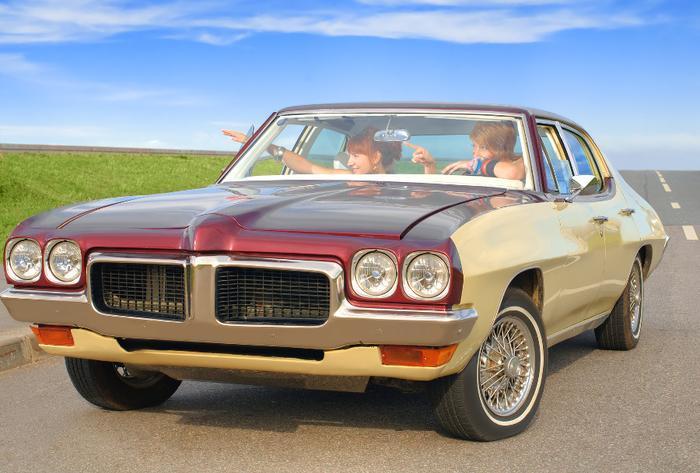 Two things are attractive about recent models of cars and trucks. They tend to get much better gasoline mileage than their older counterparts and they tend to be a lot safer.
So when parents are thinking about buying a car for their teen driver, the traditional approach of buying an old car might be an unsafe move. At least that's the view of researchers writing in the journal Injury Prevention.
They looked at the statistics and found almost half of teen drivers killed on U.S. roads in recent years were driving vehicles that were 11 or more years old.
But is that because these cars are unsafe, or because by and large, teen drivers are usually relegated to hand-me-down transportation – the rite of passage jalopy? The numbers suggest it may have something to do with what teens were driving.
Analyzing the data
The data came from the U.S. Fatality Analysis Reporting System (FARS) for 2008-12. FARS collects information on all highway accidents that result in at least one fatality.
The databases allowed researchers to compare the types, sizes, and ages of vehicles driven by 2420 teen drivers 15 to 17 years old with those driven by 18,975 middle aged drivers between the ages of 35 and 50.
Two-thirds of the teen drivers who died were in a car and 29% were driving a compact or small car – again, the type of cars parents typically buy for new drivers.
Just over 1 in 3 fatalities were driving a mid-size or larger car. The rest were driving pickups and SUVs.
More likely to drive a compact
Fatally injured teen drivers were significantly more likely than middle-aged drivers to have been driving a compact or a mid-size car and significantly less likely to have been driving a large pickup.
Perhaps most significant, 82% of teen highway fatalities were in vehicles that were at least 6 years old.
A third – 34% – were 6-10 years old, and a similar proportion – 31% – were 11-15 years old. Some 17% of the vehicles involved in fatal collisions were 16 or more years old.
While the rate of overall highway deaths is declining, the rate of decline is a lot slower for teen drivers. Per mile driven, rates of police-reported and fatal crashes involving teens are around three times those for adult drivers, the researchers found.
"Larger, heavier vehicles generally provide much better crash protection than smaller, lighter ones," the authors write. "Newer vehicles generally are also more likely to have better crash test ratings and important safety features such as ESC and side airbags. Parents may benefit from consumer information about vehicle choices that are both safe and economical."
The problem for many families is the safest cars for teens are not likely to be the most economical, but some are affordable, especially if the teen driver contributes to the monthly payment.
Best cars for teens
Consumer Reports earlier this year highlighted 5 good car choices for teens:
The Insurance Institute for Highway Safety has also weighed in on the issue, agreeing that parents are putting their teen drivers at risk when they buy older, smaller and less safe vehicles.
The group says teen cars should be low on horespower, have some heft and include electronic stability control (ESC). But the group noted earlier this year that safety, in most cases, will cost more.
"Unfortunately, it's very difficult to get a safe vehicle for a teenager at the prices most people are paying," said Anne McCartt, IIHS senior vice president for research. "Our advice to parents would be to remember the risks teens take and consider paying a little more."