---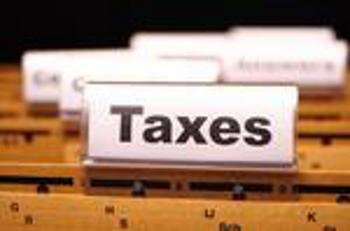 The National Association of Realtors (NAR) wants to help you with your taxes. Why would the trade group representing real estate brokers want to do that?
Well, there is a connection. Homeownership carries with it some tax breaks, in particular the deduction for mortgage interest. The group probably reasons that if you know about all the tax advantages of homeownership, you'll be more likely to want to purchase a home.
NAR's website HouseLogic.com provides information to homeowners on how to maximize tax savings from their homes. One article informs homeowners of the various ways in which owning a home will change the way they do taxes.
Probably the biggest change is the tax form you use to file your taxes. If you have used the "short form," 1040EZ in the past, you'll have to switch to the standard Form 1040, because you will need to itemize deductions on Schedule A.
Itemized deductions
Before buying a home, you probably just claimed the Standard Deduction. But now after owning a house for a year, you probably have mortgage interest and property taxes. When you combine them with the state and local taxes you've always paid but never deducted, your itemized deductions may well exceed the amount of the Standard Deduction.
The biggest home-related deduction, by far, is the mortgage interest deduction. At the end of the year your lender sent you a form showing how much interest you paid during the year. Chances are, it's several thousand dollars.
To be deductible, the loan must be secured by your home, but the IRS takes a very broad view of what that can be. Yes, it's a single family home or condo, but it can also be a boat or trailer. The IRS just requires you to be able to sleep and cook in it and for it to have a toilet.
HELOC interest also deductible
If you have a home equity line of credit -- a second loan that is secured by the equity in your home, that interest too is tax deductible. Many people use a HELOC to make a major purchase or to consolidate credit card debt since they can write off the interest.
If you happen to purchase a vacation home, the mortgage interest and taxes on that property are also tax deductible.
When they purchase a home for the first time, many consumers decide to have a professional prepare their taxes so they don't overlook any deductions. That's not a bad idea, but NAR says most homeowners are perfectly capable of preparing their tax returns themselves.
NAR suggests using a tax preparation software to make sure you get all the deductions to which you are entitled. If your adjusted gross income is below a certain level -- usually $62,000 a year -- you may qualify for the free use of tax preparation software at IRS.gov.
Thanks
Keep an eye on your inbox, the lastest consumer news is on it's way!
Unsubscribe easily whenever you want
---