---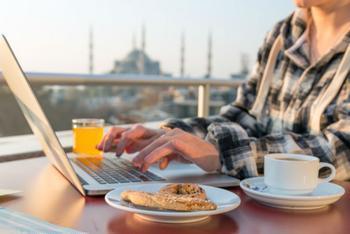 For many consumers, breakfast is a meal that must somehow be incorporated into the workday. No longer do busy Americans have time for sit-down pancake breakfasts or a leisurely cup of coffee in the morning. These days, breakfast is whatever can be consumed quickly and on the run.
For Millennials, especially, convenience seems to be the name of the game when it comes to the first meal of the day. A recent Mintel report offered up the interesting finding that 40% of Millennials are no longer fond of cereal in the morning as it "takes too long to clean up." While this finding led many to jump at another opportunity to call the group "lazy," the actual root of the issue at that consumers of every age are increasingly pressed for time.
So how has breakfast changed as a result? According to the March issue of Food Technology magazine, published by the Institute of Food Technologists (IFT), the emphasis is now on portability, high protein, and great taste.
Busier lifestyles
Approximately 80% of consumers eat frozen breakfast foods and 25% opt to eat them on the go. A poll by Instantly, an LA-based marketing research firm, revealed that the number of people who eat breakfast on the run has climbed quite a bit over the last decade.
"One of the things we found is that 28% of consumers usually eat breakfast away from home," content strategist Jared Smith tells IFT, adding that ten years ago, that figure was only 11%. "We think this is indicative of our busier lifestyle today."
Author Carolyn Schierhorn explains that, indeed, convenient breakfast foods have seen a huge surge in interest. Breakfast items that fall under the "shelf-stable and convenient" category have seen gains of over 40%, according to a report.
What else do consumers consider convenient? Fast-food breakfasts.
Restaurant breakfasts
Schierhorn explains that breakfast is the fastest-growing meal purchased at restaurants. And if their recently unveiled all-day breakfast menu is any indication, McDonald's was informed of this early on. 
The restaurant chain bearing the golden arches saw a 5.7% spike in U.S. sales in its fourth quarter last year, more than likely due to the launch of their all-day breakfast menu.
Fast-food breakfasts seemed to scratch an itch for consumers in 2015, as it was also the top food news story of the year, according to a survey by Hunter Public Relations. Industry experts say that breakfast is the fastest-growing foodservice and continues to accelerate.
However, if time is limited in the morning, 21% of Americans say they're likely to skip breakfast altogether.
---