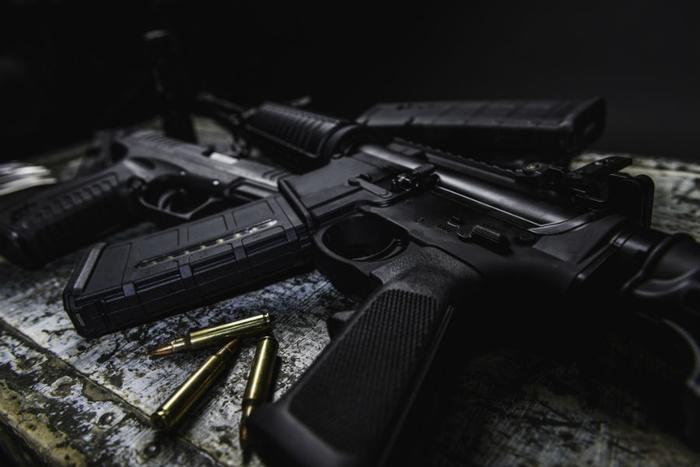 Since the shooting deaths of 17 people at a South Florida high school two weeks ago, there have been predictable calls for new limits on semi-automatic weapons.
In a new development, a number of high-profile businesses have thrown their support behind that effort. This week, Dick's Sporting Goods and Walmart have taken definitive action.
"We support and respect the Second Amendment, and we recognize and appreciate that the vast majority of gun owners in this country are responsible, law-abiding citizens," Dick's said in a statement Wednesday. "But we have to help solve the problem that's in front of us."
The company announced that it would no longer sell semi-automatic rifles, such as the AR-15 -- the rifle used in the most recent mass shootings. It is also raising the age for the purchase of any firearm to 21 and taking all high-capacity magazine weapons off the shelf.
Walmart also announced on Wednesday that it would no longer sell any firearm to anyone under the age of 21. The company ended the sale of semi-automatic rifles in 2015.
Days before, several companies publicly severed their ties to the National Rifle Association (NRA), which has led lobbying efforts against previous gun control efforts. Delta Airlines, United Airlines, Hertz, Met Life, and Symantec are among the companies cutting their NRA ties -- usually in the form of discounts for NRA members.
AR-15 in the crosshairs
Since the Florida shootings on February 14, the AR-15 has become the focus of much of the debate. A gun based on the the M-16 military rifle, the weapon has the appearance of a weapon used in combat, or in a video game.
Far from being a rare commodity, several sources say the AR-15 is the best-selling rifle in America. In 2016, after a gunman used an AR-15 to kill 50 people at a Florida nightclub, CNBC reported that the AR-15 is made by dozens of gun manufacturers and estimated that 5 million Americans own one.
Gun advocates point out that a tiny fraction of these weapons are ever used in crimes. The NRA says there are many reasons civilians want to own an AR-15, including self defense. An article on the NRA website lists "10 Reasons to own an AR-15," including sport shooting, hunting, and disaster preparedness.
"While those who hate guns would have you think the AR-15 is nothing more than a murder machine, in truth it's the musket of our day—everyman's rifle, proudly owned by patriotic men and women of all ages, colors and interests," the author writes.
Weapon of choice for mass killers
However, the AR-15 appears to be the weapon of choice of people who, for whatever reason, want to kill the maximum number of people in the shortest amount of time. Its magazine holds 30 rounds that can be fired as quickly as the shooter can pull the trigger.
Since the Florida shooting, there have been renewed calls to ban the sale of high-capacity magazines and semi-automatic weapons. On Wednesday, President Trump stunned GOP lawmakers attending a White House meeting when he said -- on live television -- that he is open to strong gun control measures.
Trump said Congress should pass legislation that would expand background checks to weapons purchased at gun shows, which suggests that lawmakers should also debate a ban on the sale of semi-automatic rifles.