---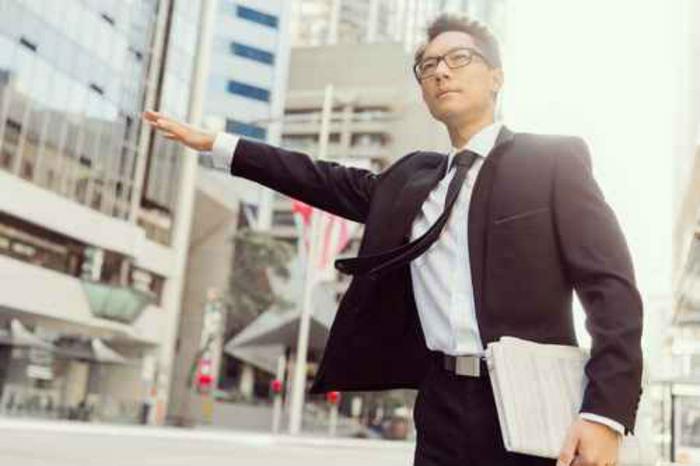 Ride-sharing services like Uber and Lyft may be insanely popular with large segments of the consumer population, but businesses appear far from willing to allow employees to use them on company business.
The GBTA Foundation, the education and research arm of the Global Business Travel Association, has released a study showing rental cars and taxis are the most common methods of business ground transportation, accounting for a combined 60%.
Ride-sharing services actually make up 11% of ground business travel, and that number might be higher if more businesses allowed employees to use ride-sharing while on company business - but businesses haven't exactly been early adopters.
24% of businesses say no to ride-sharing
"Our research shows 1 in 4 travel buyers say their company does not allow their business travelers to use ride-sharing companies, by far the highest percentage for any form of ground transportation," said GBTA Executive Director and COO Michael McCormick. "In addition, a large number of companies still have not adopted policies around ride-sharing companies, revealing a need for education about the benefits and the risks. GBTA hopes this study is the start to closing that knowledge gap and we welcome an open and constructive dialogue on this topic."
The issue appears to be one of liability. People behind the wheel of taxis and chauffeured limousines are professional drivers who work for actual companies. Uber and Lyft drivers are not.
When business travelers rent cars they drive themselves, they are taking on the liability with the rental car company responsible for the integrity of the vehicle.
Safety
The 2015 Ground Transportation Study also identified the most important factors business travelers and travel buyers consider when choosing ground transportation. Topping the list was traveler and vehicle safety.
It was followed by availability for a timely pick-up and convenience of payment methods. Three-quarters of business travelers and 8 in 10 travel buyers agree that these factors highly important.
In short, safety of business travelers was a major issue. However, the authors say awareness of specific aspects of duty of care is not universal.
For example, only about a third of business travelers have some knowledge of all aspects such as pre-employment driver certification, driver training requirements, and regulations affecting each ground transportation method. Travel buyers have a higher level of awareness but fewer than a quarter are very familiar with all of them.
What stands out in the research is that ride-sharing, despite its popularity and explosive growth among consumers, has yet to catch on in the corporate world.
"Undoubtedly, there is significant market controversy around ride sharing and we felt it was important to have impartial research to create awareness in the industry," said David Seelinger, Chairman and CEO of EmpireCLS Worldwide Chauffeured Services.
According to the Insurance Information Institute, ride-sharing drivers using their personal vehicles should have commercial insurance coverage, like taxi companies and livery car services. If a rider sues a ride-sharing driver, it wouldn't be covered if the driver only had a private-passenger auto policy, the organization said.
---