---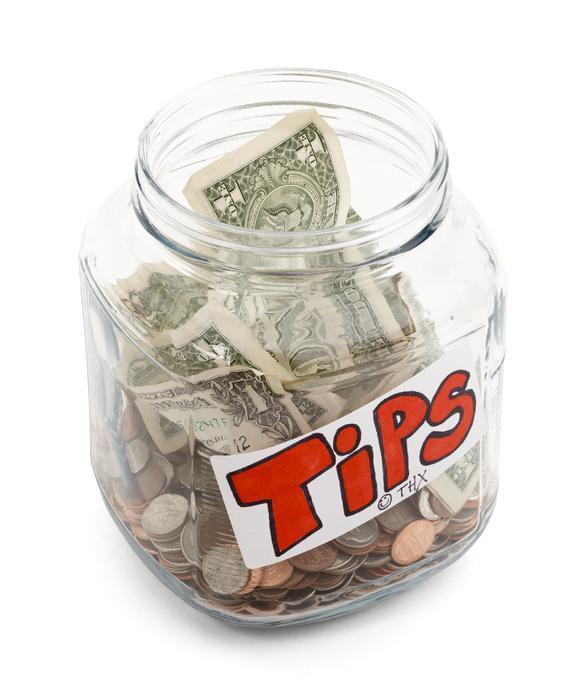 The Senate may vote this week to raise the federal minimum wage from $7.25 to $10.10 per hour. Although it has no chance of passing the Republican-controlled House, the measure is still raising business leaders' blood pressure.
"Raising the standard of living for low-skill, low-wage workers is a valid goal," National Retail Federaion Senior Vice President for Government Relations David French said in a letter to the entire Senate. "But there is clear evidence that mandated wage hikes undermine the job prospects for less skilled and part-time workers."
On the other hand, Sen. Dick Durbin (D-Ill.) says people who go to work every day shouldn't live in poverty. Durbin and Illiniois Gov. Pat Quinn (D) spoke at a downtown Chicago rally yesterday.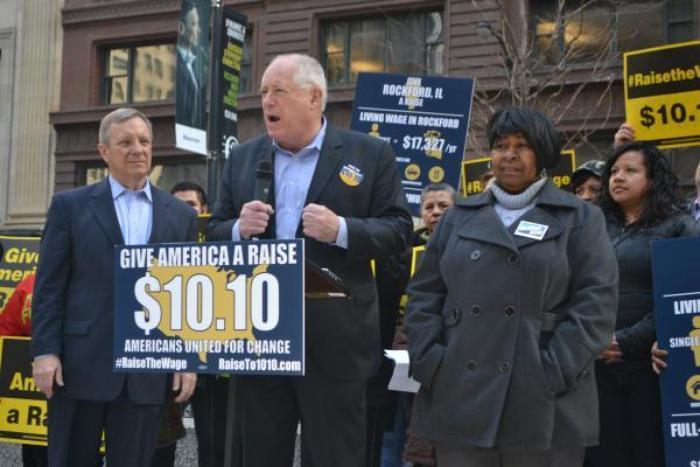 "If you work 40 hours a week and you do a good job, you shouldn't have to live in poverty, and that's what raising the minimum wage is all about," said Quinn, who first called for bumping the state's current $8.25 minimum wage to at least $10 an hour during his 2013 State of the State address.
Businesses endangered
But 20 business groups ranging from fried chicken restaurants to a florists group say the higher wage would endanger their businesses.
"For many businesses, this 39 percent increase could truly be the difference between continuing to operate and going out of business. "We respectfully ask that you oppose S. 1737 and other similar proposals to raise the minimum wage," the trade groups say in their letter to the Senate.
Where do consumers fit into all of this?
The usual arguments apply, of course. Business groups say a higher minimum wage would mean higher prices and less competition. Labor unions say higher pay would put more money in consumers' pockets, which would benefit both businesses and consumers.
Interestingly, a recent survey conducted by the Small Business Majority, a national small-business organization, found that 57 percent of small-business owners support increasing the minimum wage in three stages from $7.25 to $10.10 per hour.
Here are some other findings from the report:
82%

of small-business owners surveyed pay their employees more than the federal minimum wage.

52%

of entrepreneurs think increasing the minimum wage will boost consumer demand for small businesses.

54%

of business owners think raising the minimum wage would decrease pressure on taxpayer-financed government assistance programs to make up for low wages.
"The current minimum wage isn't sustainable, which is why we pay our workers more," said Clifton Broumand, owner of Man and Machine in Landover, Md., quoted in a Small Business Majority press release. "It's in our best interest as a company to pay more than the current minimum wage because it helps us retain good employees and that has a direct effect on our bottom line. Increasing the current minimum wage is not only the right thing to do, but will have a positive impact on our economy by putting more money in consumers' pockets, which will help businesses like mine and many others."
Sound-bite politics
The National Retail Federation's French, on the other hand, said that instead of focusing on "sound-bite politics," Congress should focus on advancing long-term economic policies that would "provide employers with the certainty they need to make strategic investment decisions and improve hiring opportunities for all workers."

"Policymakers have other tools, such as increasing the earned income tax credit, fixing the tax code, education improvements, immigration reform, transportation funding, and strong trade alliances that will aid in achieving that goal without creating more unemployment," French wrote. "Finding more opportunities for those trying to start out is a better economic approach than restricting the amount of jobs for those seeking employment."
---