---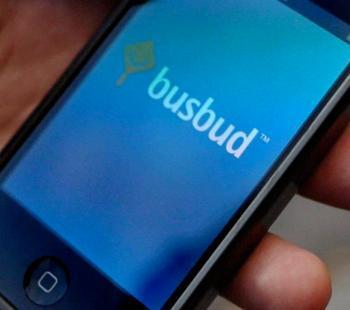 Getting from point A to point B isn't always as straightforward as we might like, which is where companies like Expedia, Kayak and Uber come in. They use the Internet to put travelers together with airplanes, cars and the occasional train.
But what about the lowly bus? That turf has been staked out by Busbud.com, which helps travelers search, compare and book bus trips online at a global level.
"It's easy to find and book plane tickets on sites like Expedia or Kayak. Booking bus tickets online is a whole other story," said L.P. Maurice, CEO and co-founder of Busbud. "For example, a bus ticket from Rio de Janeiro to São Paulo during the World Cup can be as low as $29. That information used to be hard to find for international travelers. Now they can find it on Busbud.com and book their ticket directly, without taking that extra trip to the bus station."
Busbud says its database includes the ground networks of nearly 1,500 bus companies around the world, providing coach scheduling information and booking options for over 10,460 cities in 89 countries.
Maurice, a Harvard Business School graduate, had the idea for Busbud while backpacking across South America in early 2011. Later that year, he co-founded Busbud with two long-time friends: Microsoft veteran Mike Gradek, now CTO, and Chief Analytics Officer Frederic Thouin.
The company recently raised $9 million in venture capital.
"Companies like Uber, Lyft, Hailo and Sidecar are using technology to revolutionize transport for consumers locally. In a similar vein, Busbud is using technology to bring clarity and consistency to the global bus industry, which otherwise operates in a fragmented market," said David Golden, Managing Partner at Revolution Ventures, one of the firms investing in Busbad.
---