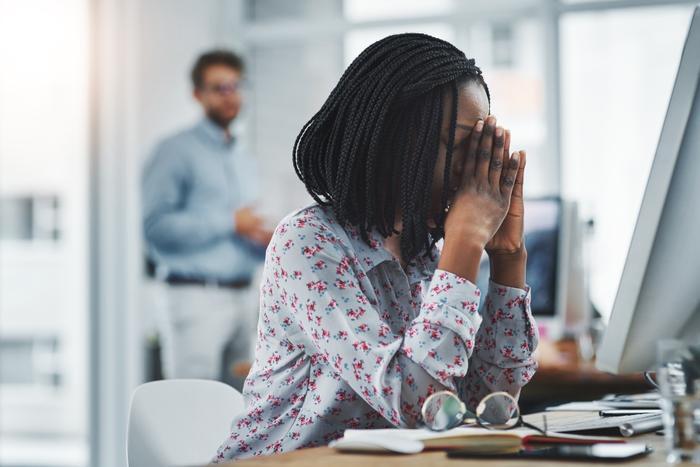 Burnout affects consumers in every area of the workforce, and the ripple effects can reach beyond just those feeling overworked. 
Now, according to researchers from the Medical University of South Carolina, symptoms of burnout could be closely linked to symptoms of depression. 
"There is a longstanding thought that burnout is associated with workplace factors and that depressive symptoms are associated with workplace factors but also heavily influenced by personal factors," said researcher Dr. Lisa Rosenstein. "We found that the factors that drive burnout are much more closely related to the factors that drive depressive symptoms than previously realized." 
Understanding the connection
To better understand the connection between feelings of depression and feelings of burnout, the researchers surveyed over 1,500 medical interns across the country. The participants answered questions about their overall mental health to give the researchers a baseline understanding of their depressive symptoms, while other questions touched on feelings of emotional exhaustion. 
The researchers explained that it's been hard for experts to pin down a proper set of criteria for burnout, which is why many consumers who experience it have had trouble reporting it to their employers. However, this study revealed that several similarities exist between symptoms of depression and those of burnout. 
The researchers explain that because of this link, resources for depression can be used for those struggling with burnout, and vice versa. Overall, looking at depression and burnout side by side can be beneficial in trying to manage both conditions. 
"Previous to this work, depression and burnout were conceptualized as separate entities with different factors contributing to these outcomes," said Dr. Constance Guille. "This work suggests there is substantial overlap between both workplace and personal factors that contribute to an increase in both depressive symptoms and burnout." 
While personal factors did come into play, including the participants' own history of depressive symptoms, the researchers hope that these findings can be beneficial for those struggling with these incredibly common feelings. Having a more concrete understanding can help create more thorough treatment plans and relieve consumers of the overwhelming stress of both daily life and work.