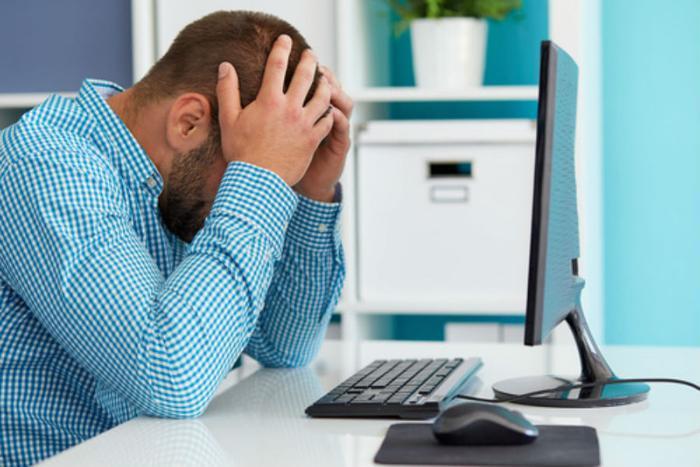 Summer is nearly over, and if you have yet to take any vacation time this year, you probably aren't the only one in your office who hasn't.
The U.S. Travel Association reports that American workers left 768 million vacation days on the table last year, a 9 percent increase over 2017. The researchers found that more than half of all U.S. workers don't use all their available paid time off.
So perhaps it's not that surprising that 96 percent of senior managers at U.S. firms believe their employees are suffering some degree of "burnout," according to a survey from Accountemps. The condition is defined by the World Health Organization as a syndrome resulting from workplace stress. 
A separate survey found that 91 percent of employees described themselves as at least "somewhat burned out." Managers were asked to rate the level of burnout among their staff. They had the choice of rating it a 1, which means there is no workplace stress, to as high as 10, meaning the staff is completely fried.
The average was right in the middle, at 5.6. However, 20 percent of the managers rated their staff burnout at eight or higher. Twenty-eight percent of the employees rated their burnout in the eight to 10 range.
Constant interruptions
Interestingly, the managers attributed high burnout levels to high workloads placed on employees. But when the researchers asked employees, they blamed their burnout on working conditions such as constant interruptions.
"Employees are often okay with working hard if they know that their efforts will not go unnoticed by their employers and it helps them advance their careers," said Michael Steinitz, senior executive director of Accountemps, a division of Robert Half. "However, maintaining high productivity cannot come at the expense of staff members' well-being and engagement."
While improving working conditions may go a long way toward relieving burnout, encouraging employees to use their allotted vacation time may also help. As we reported this week, a study from Syracuse University found taking a vacation can actually work to improve health by reducing the risk of developing cardiovascular disease.
Researcher Bruce Hruska said people who take frequent vacations tend to have lowered risk for metabolic syndrome and metabolic symptoms. He said the researchers actually saw a reduction in the risk for cardiovascular disease that correlated to the amount of time a worker spends away from the job.