---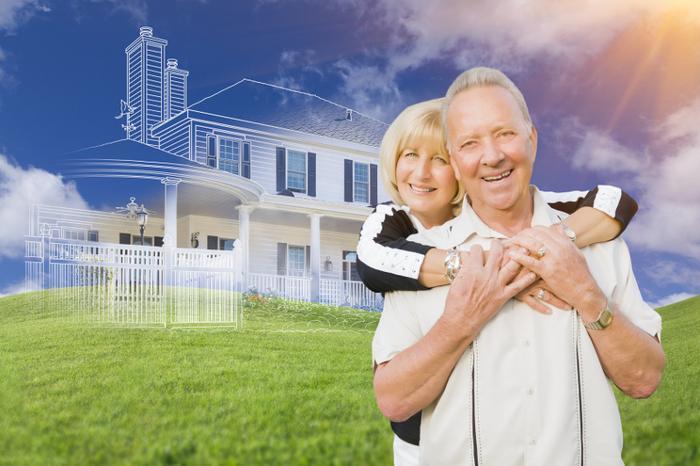 Builders see no letup of demand in the 55+ single-family housing market.
The National Association of Home Builders (NAHB) reports its 55+ Housing Market Index (HMI) jumped eight points in the final three months of 2016 to 67. That's the highest reading since the inception of the index in 2008.
An index number above 50 indicates that more builders view conditions as good than poor.
"The significant increase in the index reading is attributed partly to a post-election boost," said Dennis Cunningham, chairman of NAHB's 55+ Housing Industry Council, "as many builders and developers are encouraged by President Trump's commitment to cut burdensome regulations that negatively impact small businesses."
Cunningham says builders and developers in this market segment are also encouraged by the fact that for the next 15 years, 10,000 Baby Boomers will be turning 65 every day. "The consistent pressure of this age group wanting to downsize from a large home, shifting to other regions of the country or just simply looking for a newer home or community also play a key role in the index movement," he added
Gauging opinion
There are separate 55+ HMIs for two segments of the 55+ housing market: single-family homes and multifamily condominiums.
Each 55+ HMI measures builder sentiment based on a survey that asks if current sales, prospective buyer traffic, and anticipated six-month sales for that market are good, fair, or poor (high, average, or low for traffic).
All three index components of the 55+ single-family HMI were higher. Present sales and expected sales for the next six months posted index-highs, increasing 11 points to 74 and 10 points to 75, respectively, while traffic of prospective buyers added two points to 49.
However, the 55+ multifamily condo HMI fell two points to 46. The index component for present sales fell one point to 50, expected sales for the next six months inched up a point to 52, and traffic of prospective buyers dropped three points to 35.
All four indices tracking production and demand of 55+ multifamily rentals increased in the fourth quarter. Present production rose six points, expected future production increased 11 points, and current demand for existing units and future demand posted index-highs -- jumping 12 points to 71 and 17 points to 76, respectively.
"The strong performance of the 55+ HMI at the end of 2016 is consistent with recent increases in broader measures of the housing market, including new home sales and the NAHB/Wells Fargo HMI," said NAHB Chief Economist Robert Dietz. "We expect continued growth in the 55+ market in 2017, although builders in many places will still face challenges in finding adequate supplies of inputs like labor and lots."
---