---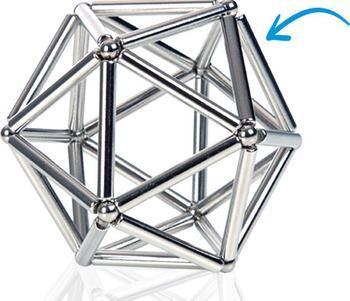 If you haven't started your Buckeyball collection, it's too late. The company that makes the magnetic toys has finally bowed to pressure from federal safety regulators and is going out of business.
The Consumer Product Safety Commission (CPSC) has for years contended that the small rare-earth magnets are dangerous because children can swallow them and be severely injured.
There have in recent years been about 1,700 cases per year of small children swallowing the magnets, which can clump together inside the body and cause intestinal obstructions and other serious health problems, the commission contends.
Buckeyball manufacturer Maxfield & Oberton Holdings has resisted the commission's efforts but the CPSC recently filed a court action demanding that the company stop making the toys, warn consumers the Buckeyballs are dangerous and offer them a refund, as 11 other companies have already done.
"Buckeyballs will go the way of Crystal Pepsi and the DeLorean," said Craig Zucker, the company's CEO, perhaps elevating the importance of the doomed product.
Selling til the end
Zucker is making the most of its going-out-of-business sale. The company's Web site displays a large clock that is counting down the seconds until the "Buckeyocalypse," when the dangerous devices fade into history.
The Buckeyballs can be linked into a seemingly endless series of shapes -- they are, after all, magnets -- but beyond that, it's hard to grasp their apparently compelling appeal.
It's not just the CPSC that has been hounding Zucker. The family of the late R. Buckminster Fuller, after whom the balls are named, has filed suit in federal court claiming the company has misappropriated the late futurist's name.
The Buckeyballs are said to resemble the geodesic domes that Fuller designed in the 1940s, seeing them as an answer to the global shortage of affordable and environmentally friendly housing.
Information Man
Unlike the manufacturers of the frivolous and dangerous toys, Fuller was a serious man who devoted his life to the search for ways to improve human life, advance knowledge and alleviate suffering.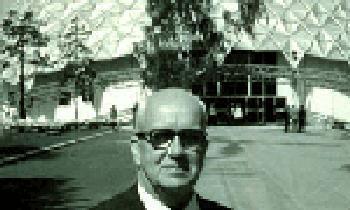 Although he seems doomed to be linked forever with the geodesic dome, Fuller was fervently interested in information technology and had a brilliant grasp of what could be achieved with just a little more processing power.
When I was a crass undergraduate in one of his Design classes back in the early 1960s, Fuller was already sketching out the topography of the computer program he was developing to store and organize all of the world's information.
Sound familiar, Google?
---