---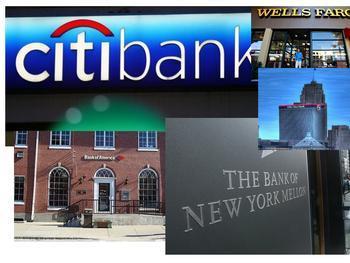 If bank relationships were like romantic relationships, divorce lawyers would stay pretty busy – at least, busier than they already are.
A survey by McGraw-Hill Credit Union shows over 70% of consumers would like to break up with their bank. Fees rank as the top reason, but it turns out there are a lot of irreconcilable differences.
Claire, of Sacramento, Calif., says she recently broke up with Bank of America.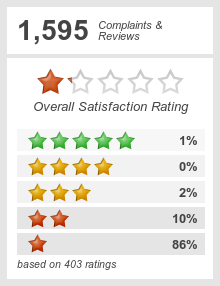 "They have been nothing but a nightmare," Claire wrote in a ConsumerAffairs post. "Customer service is the worst you'll experience. They do not care about you and you will go in debt with all their wonderful overdraft fees. Their supervisors talk over you and give you plenty of attitude trying to prove their point and does not give you any options to help your situation. I'm never banking with them again."
While fees are a big source of friction, many consumers, like Meghan, of Germantown, N.Y., are unhappy with the level of customer service they receive.
I don't even know you anymore
"Chase customer service by phone is horrid," Meghan wrote in her post. "I've spent hours trying to fix an error made between Chase credit card and Chase checking account. Chase phone service appears to be outsourced, and it is difficult to understand customer service agents. They also have a difficult time understanding the customer.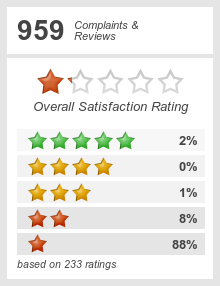 "Furthermore, Chase has a large number of fines with little forgiveness. For a little guy without much monetary clout, Chase is difficult to work with. I want a bank that will work with me to develop my monetary resources, not fine me and charge me at every opportunity."
Megham did say she likes Chase's website and phone app, but she says it's not enough to keep her in what she considers a bad relationship. She thinks they'll be sorry one day.
"While I have little financial resources now, I am finishing my Ph.D. and my income will be increasing dramatically," she wrote. "But Chase is likely about to lose me as a customer."
Bad breakup
Felix, of West Covina, Calif., said he closed his checking and savings accounts with Citibank because they discontinued free checking. But the breakup didn't go well.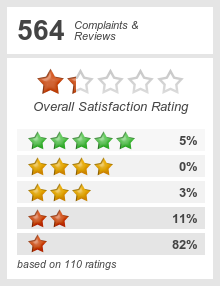 "I stopped using it and closed it on the phone, but I got a letter stating it was not closed and in fact I owed over $100 in fees," Felix wrote at ConsumerAffairs. "I am now trying to pay the fees and buy a house. Citibank is stating that they can't find the account, but it's still showing up on my credit history. On top of that, I have tried to call at least 4 times in the past 3 days and I get left on hold, hung up on, or they tell me to call back during hours. I do call during working hours but they are too incompetent to complete this transaction properly."
McGraw-Hill Credit Union is a competitor to banks, of course, but says there's no mistaking consumer angst when it comes to their bank relationships. Thirty-six percent of those surveyed likened dealing with their bank to interacting with their in-laws – in-laws they don't particularly like.
The cable guy, IRS and the dentist
Over 25% of women surveyed selected "I Can't Make You Love Me" as the song that best described how they feel about their bank. When asked to compare dealing with their bank to unpleasant or onerous interactions, 30% of respondents liken it to "dealing with the cable guy," 25% compared banks to the IRS and 23% said dealing with banks was like going to the dentist. Ouch.
Seventy-three percent of respondents ages 18 to 29 are interested in learning about a new banking option. Quite naturally, credit unions are eager to become new suitors.
"Credit Unions can provide consumers a caring, healthy financial relationship," said Shawn Gilfedder, McGraw-Hill Federal Credit Union President and CEO. "We are passionate about teaming customized solutions with expansive financial education resources to deliver a lifetime of wellness."
Credit unions are member-owned and do not have stockholders, and often that is enough of a difference to make teaming up with them more affordable and less of a hassle. Credit unions also says they can credit unions offer a viable financial wellness alternative steeped in financial education and literacy, minimal fees, and better rates on loan and deposit products.
---