---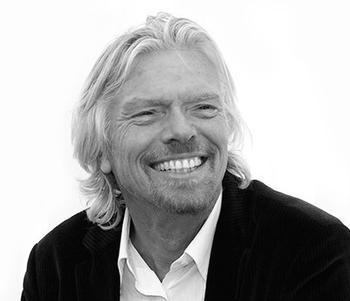 There's something about starting your own company. It's like having children. No matter how many times you do it, and no matter how well or badly they turn out, every one is special to you.
So it is with Sir Richard Branson, who has founded and nurtured all kinds of ventures under the Virgin brand. One of his most cherished was Virgin America, a little airline that put pleasure back into air travel.
But although he dreamed it up, raised the money to start it, and nursed it through its infancy, Branson was never allowed full parental rights, so to speak. Federal rules prohibit foreign nationals from owning controlling interest in a U.S. airline so Branson had to stand helplessly by last week as Virgin America was auctioned off to Alaska Airlines.
There's nothing wrong with Alaska Airlines, but it's just not the same, somehow, Branson and many loyal travelers feel.
"Just like United"
"Alaska, ugh. It's just like United," said one disgruntled Virgin customer who regularly shuttles from Los Angeles to Washington, D.C., on Virgin and who had just gotten off an Alaska flight from Vancouver, B.C., to LAX. "Virgin has those cool snacks, video screens and everybody seems like they like working there."
But despair not, Virgin fans. Branson says that if it looks like Alaska plans to absorb Virgin and erase its identity, he will back a new airline to continue the Virgin name. 
"Virgin America will never disappear from the United States," Branson told Condé Nast Traveler.
"People love Virgin with a passion that hasn't existed since the early days of aviation, and I am certainly not going to let it go to waste, even if it means starting all over again," Branson said in a telephone interview, the magazine reported.
Branson said that if Alaska is smart, it will continue to operate Virgin "as a small independent company within a bigger company," maintaining its distinctive character and perhaps even helping Alaska spiff up a bit.
If that doesn't happen, Branson said, "we will be back again."
---