---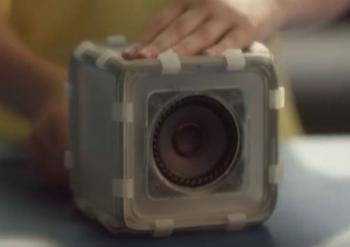 Assembling a product from scratch may be the best way to fully understand how it works. Bose agrees, and has created a speaker system that kids can build themselves.
The BOSEBuild Speaker Cube is the first product to come out of the speaker giant's new BOSEbuild line -- a category chock full of build-it-yourself products designed to "spark the natural curiosity of kids."
Aimed at kids ages 8 and up, the Speaker Cube is accompanied by an app that walks kids through the process of assembling the system. In addition to teaching kids how the product is made, the process may open kids' eyes to the exciting world of STEM.
Science of sound
Instead of reading instructions from a sheet of paper, kids receive step-by-step assembly directions from an app. Information on what each part does and how it contributes to the functionality of the speaker as a whole is also peppered into the instructions.
Kids can customize the Speaker Cube with different lights and covers. At the end of the process, they'll have a bluetooth speaker that can play music from their smartphones or tablets.
Perhaps best of all, kids will come out of the process with a new understanding of how a speaker works -- from how a speaker reproduces music to how a magnet and coil make sound.
Although it's made with high-quality parts, Bose said in a statement that the $149 speaker is primarily designed for easy assembly and durability.
---