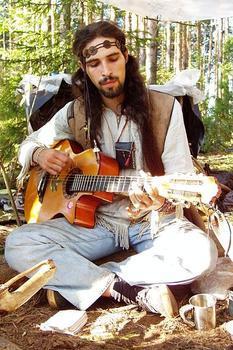 When it comes to things like music, film and new inventions, every generation usually thinks its era was the best.  
For example, a lot of Baby Boomers may consider their time period the best due to the social changes started by the civil rights and hippy movements, plus the growth of Rock and Roll.
Gen Xers who were raised on Hip-Hop and Grunge may believe their era was the greatest, because it seemingly brought different races closer together through music. And Millennials would probably say because of the recent technological advances, theirs is the best.
A different yardstick
But the battle of the generations doesn't stop there, as each believes its generation is the absolute healthiest, according to a study by the managed health care company Aetna.
More specifically, results show that almost 50% of folks believe their generation is the healthiest, their parents' comes in second and the current generation is the third healthiest. The results come from a new Aetna study entitled "What's Your Healthy?"
In addition, researchers learned that over 50% of U.S. residents don't equate being overweight with being unhealthy and over a third of Americans say they're now the healthiest they've been compared to five years ago.
Slimming down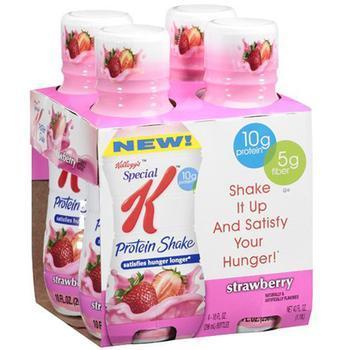 Other statistics show that 67% of Americans have a desire to lose 25 pounds, which should be easier to achieve nowadays since 34% say they're now eating healthier foods compared to years past. 
Moreover, researchers found that 47% of folks are choosing to get a side salad with their burger or sandwich instead of fries, which obviously removes a lot of calories from their daily intake. 
The skippers
However, some folks are skipping traditional lunches altogether, which was confirmed in a separate study by the company Right Management.
In that particular study, only 35% of U.S. workers said they never miss a lunch break, which suggests folks are skipping lunch entirely or grabbing things like protein shakes or nutrition bars.
Keri Gans MS, RDN, CND, a nutritionist and author of "The Small Change Diet: 10 Steps to a Thinner Healthier You," says choosing a shake or a nutrition bar over a more traditional lunch is a big no-no. 
"There's nothing that can replace a well-balanced meal" said Gans in a published interview. "I don't care how much of a rush you're in. You're running, you're saying you have no time to make a lunch -- perhaps that's true -- but it really doesn't take a lot of time to make a sandwich, especially let's say a peanut butter sandwich.
"There's also healthy options on the go, so it doesn't mean that you need to bring a bar with you, because those to me a lot of times don't have the nutrients that we're looking for at lunch, and they're only going to keep you hungry," she said.
In addition, Gans recommends grabbing some Greek yogurt and some fruit for lunch if you're busy, as both the protein and the fiber it provides will be able to keep you going throughout the day.
Healthier lifestyles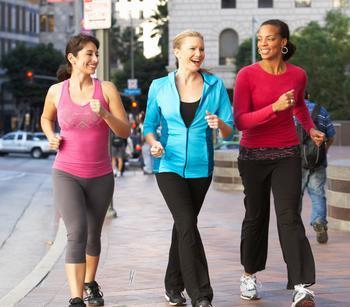 And what else are people doing to stay on the go?
The Aetna study shows that 44% of those surveyed said they rather work out alone than with a group. This of course goes against the current trend of workout classes or group exercises that are popular today, which some may find surprising.
Research also shows that 18% of Americans would pick exercising over an extra hour of sleep if they were given an extra hour in their day.
Kimberly Linton, a personal trainer and fitness blogger for LivingTheFitLife.com, says you shouldn't try to carve out extra time for exercise; you should incorporate it into your daily routine.
"I want people to know that fitness doesn't have to be such a big deal," she said in an interview with DietsInReview.com. "You don't have to try and find an hour a day because you'll never find that hour, that hour doesn't exist. So I tell moms, especially, to fit it in during a normal routine. If you're doing laundry just dump everything out on the floor and do a squat and pick up each thing.
"If you're waiting for the microwave or something to cook, let's knock out some push-ups or do a wall squat. So if you integrate it into your daily activities, it's a lot easier than carving out time. So if you find it within your normal day, it'll be a lot better for you. And you'll start looking for more opportunities to do some working out," Linton advises.
The winner is...
As far as the whole which-generation-is-the-healthiest-debate, the research shows Baby Boomers may have a leg up.
Aetna reveals that Millennials are the most prone to use alcohol as a de-stresser, as 37% admitted to grabbing a drink when they're feeling tension.
And Gen Xers and Millennials use snacks and unhealthy foods to relieve stress far more than Baby Boomers do, which suggests Boomers may be on a slightly better path.