---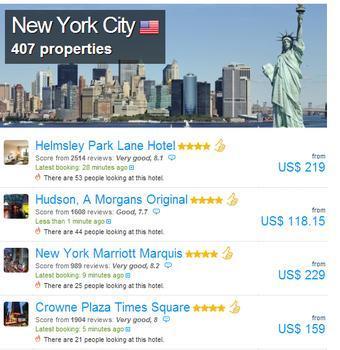 You'd think the hotel reservations market was already crowded enough, with Priceline, Travelocity, Hotels.com and countless other sites all claiming to find you the greatest hotel room ever at the lowest price imaginable.
Wading into the middle of all this is Booking.com, a European site that has not previously promoted itself heavily in the U.S.
Modestly referring to itself as "Planet Earth's #1 accommodation site," Booking.com today launches its first-ever brand campaign, with $35 million worth of ads online, on TV and in movie theaters.
"With over 265,000 participating hotels and accommodations in 178 countries, and over 5,000 people worldwide dedicated to serving travelers since 1996, we believe Booking.com creates more of these incredible moments for people than anybody else," said Paul Hennessy, Booking.com's Chief Marketing Officer. "That moment of joy, when you realize just how great your accommodation is, and how amazing your trip is going to be, is the focus of the campaign."
Well, could be, but even though it hasn't advertised heavily in the U.S. before, Booking.com is not exactly unknown to ConsumerAffairs readers.
"Booking.com's representatives sound professional on the phone, but they will do nothing to help you if the hotel frauds you," said Ray of Richmond, Calif., who complained that the Parayso Beach Hotel in Mexico charged his credit card not only for his deposit but also the full cost of his stay -- thus double-billing him for a few days.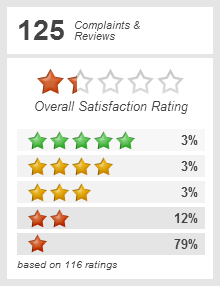 "Don't use this service for Jahorina in Bosnia and Herzegovinia," said Radovan of Montenegro. "My reservation for a Hotel Snjeko was canceled the day before the trip. Suddenly, there was no longer a valid discount offered. The justification was, believe it or not, 'do not see the numbers on the credit card.'"
Sets the tone
The Booking.com advertising campaign is being managed by Wieden+Kennedy Amsterdam.
"The accommodation sets the tone for the trip. When it's wrong, the trip can never be what you've imagined. But when it's right, you have won. You will sleep amazingly well," said W+K creative director Mark Bernath. "You will be funnier and more charming. And those who have entrusted you with the booking will consider you to have superhuman decision-making powers. You are a booking genius."
Cute, but don't try that line with Maurice of Montreal.
"They advertised a room at the Marriott Courtyard in Toronto on January 11, 2013 that was supposedly discounted by over 70%. When I checked into the hotel and asked about the normal rate, it was the same as that posted by Booking.com. It simply advertised the normal rate on its site but claimed it was discounted from $399," he said in a ConsumerAffairs posting. "The room, needless to say, was a complete disappointment. It's very basic, not that different from a Super 8. It's a complete scam. I will never use this site again."
And just who is this Booking.com anyway? Well, it turns out it's part of the Priceline Group. Yes, that Priceline. It operates separately from the Priceline so familiar to U.S. travelers but is owned by the same corporate parent.
"Their customer service talk sweet, but they do nothing for the customer," said M.A. of Charlotte, N.C. "In a trip to Florida, I booked 2 rooms in a '3 star' hotel according to their classifications. The hotel name was Hollywood Beach Hotel on 1915 North Ocean Drive, Hollywood, FL. The 3 star hotel beds had hair, hair clips, blood clots, freezer dripping melted ice on the floor, coffee in the coffee maker, dirty baths and showers, to name a few.
---