---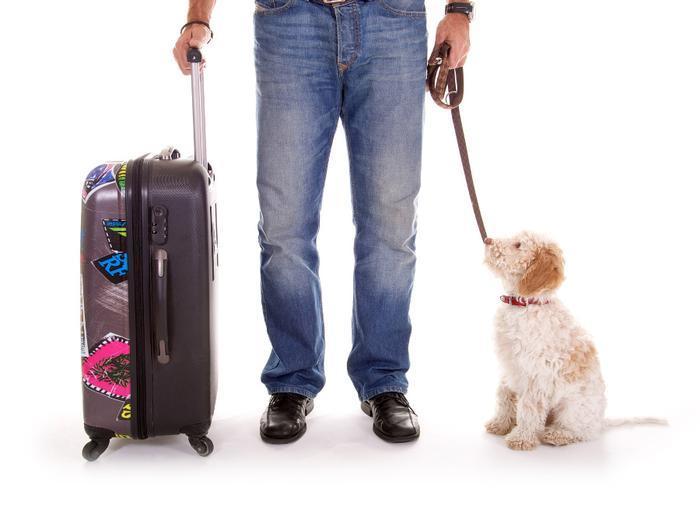 It's shaping up as a very busy holiday travel season, with more than 24 million passengers expected to fly on U.S. airlines domestically and internationally between Nov. 21 and Dec. 2. That's a 1.5% jump last Thanksgiving -- or 31,000 more passengers per day.
So if you are planning on going anywhere you'd better book your flights ASAP and if you are planning on taking Ralph the dog make no bones about it -- you might need a few tips.
Book online. It's much easier to compare fares by booking online, but even if you do go that route call your carrier and make sure that there is room for your pet in the cabin or cargo hold of that flight. Then call back and make the reservation for your pet.
Direct flights are the best bet. Only do a layover if there is no direct flight. Keep your layover to 2 hours. I know some of this is out of your control but in an almost perfect flight pattern this is what you are after. Do not change airlines if you are traveling with a pet. You will have to claim and re-check your pet. Changing planes is OK (but not great); changing airlines is not even close to OK.
Don't fly to the big one. Sometimes it's easier and cheaper to book to the smaller airport near your destination and then rent a car to drive the rest of the way. It might be easier on Ralph as well. He can stick his head out the window and let the fresh air blow on his whiskers. Plus it's better than those bumpy rides in the little airplanes -- the ones where your head hits the overhead storage bins when you sit down.
Traveling on the weekend? Book it on a Tuesday by 3:00 PM. This is when the airlines have re-priced their seats on flights for the following weekend. ALWAYS make sure they tell you if there is room for your pet in the cabin or cargo area.
Best day to fly. Wednesday is usually the best flying day, since most people tend to fly on Mondays and Fridays. This year, the airline trade group Airlines For America says the busiest day to fly will be Sunday Nov. 30, followed by Monday Dec. 1, and the day before Thanksgiving, Wednesday Nov. 26. The least congested travel days will be Thanksgiving Day and Friday Nov. 28.
A red eye is OK. A red eye flight or first flight out in the morning will get you the best ticket prices. Be aware though if you are flying internationally, you want your flight to be during the day and during the week so you don't have to pay extra for a veterinarian to clear your pet.
Flexibility is the key. If you are willing and able to be a little flexible you will have a better chance of getting a cheaper fare and if you have a large dog traveling with them can really be expensive. So being creative with your schedule may save you some bucks.
---