---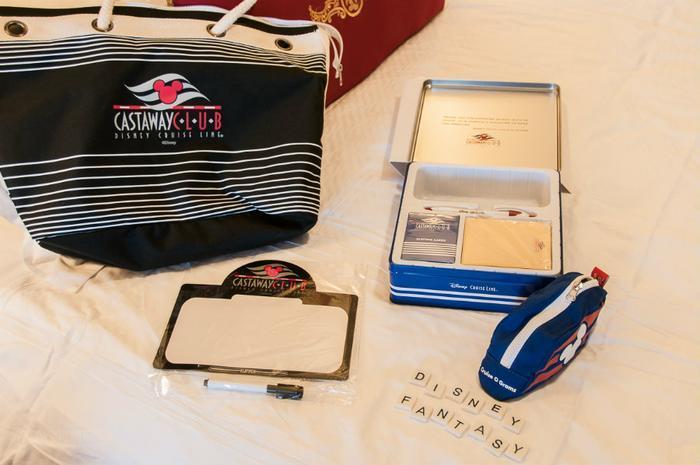 No matter how often you cruise, there is something special about boarding the ship. Wouldn't it be nice to make that initial entry onboard extra special?
Imagine how it would feel to open your cabin door and be greeted with a beautiful bouquet of flowers or an iced bottle of champagne. If there is no bon voyage party or no one to send you off, it's not a problem. You can welcome yourself aboard.
Pre-cruise shopping
All cruise lines have an onboard gift shop with a variety of merchandise at all price points. You can purchase items online to be delivered to your stateroom that will make you and your fellow travelers feel welcome.
You can choose from standard fare, such as: flower arrangements, fruit baskets, an array of cheeses, snack packages, champagne, beer, or wines. If you want to get creative, the sky is the limit.
Most cruise lines offer specific bon voyage packages. For example, Holland America will provide sparkling wine, a balloon, and a ribbon for $31. Almost all the cruise lines will decorate your room, with costs averaging $35 and $49 for a bon voyage theme. If you are celebrating a birthday or anniversary or this is a romantic getaway, there's a decoration package for you.   
If you would like to treat someone in your party, you can purchase gift cards for spa services, specialty restaurants, and drink packages.
Traveling with children and teens
What a fun way for kids and teens to be welcomed onboard with a special something waiting in their cabin. You will find no shortage of clever gifts for your young travel companions.
Disney has an array of branded merchandise with "Star Wars" and "Frozen" themes while Carnival offers a full range of "Seuss at Sea" items.
Cabin decorations are available with special décor targeted to children and teens. Other packages will help your kids feel right at home with all the cruise accessories they'll need onboard. Disney has a Mickey cruise kids package including a backpack, character themed sun glasses, water bottle, and more -- and Celebrity offers an X-Club Backpack, Visor, Wallet, or Laniard and Key Chain. Carnival and Royal Caribbean offer beach packages that can include anything from sandals, towels, and tote bags to beach games.
Disney offers cleverly packaged bon voyage edibles for kids (or the kid in you), such as Rice Krispy treats in the shapes of Mickey Mouse, a life buoy and sandals, "Frozen" cookie treats, or a milk chocolate pirate ship.  
Adults
Signature gifts with the cruise line logo as well as travel-themed towels, totes, robes, and slippers are both festive and useful for your cruise. If you are celebrating a special milestone and have something unique in mind, contact the cruise line directly. They're often willing to work with you.
Something as simple as water packs, insulated water bottles, and coolers are welcome items that you will need during your cruise. Carnival offers a Chill Out Water Package with a portable cooler and water bottles for $36.00.
Traveling with a special someone? You'll find an abundance of romance packages that often include sparking beverages, robes, chocolates, and flowers.
You can give yourself a special welcome onboard for as little as $25 to $45. What a fun thing to add to your holiday at sea experience.
---