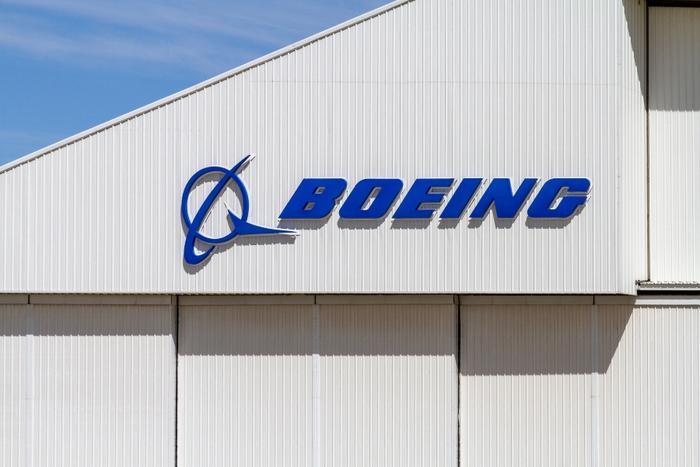 What's going on with Boeing's beleaguered 737 MAX?
After two fatal crashes of the fastest-selling aircraft in Boeing's history -- the 737 MAX 8 aircraft -- in October 2018 and March 2019, aviation regulators around the world grounded the 737 MAX until further notice. That put airlines using the aircraft -- Southwest, American, and others -- into a whirlwind of fits and starts.
Those fits and starts -- including thorough scrutiny by the Federal Aviation Administration (FAA) -- are still happening, but reports have surfaced that there's some light starting to appear at the end of this saga's tunnel.
In a report from Reuters, FAA chief Steve Dickson met with Boeing officials on Thursday and was on hand to witness a simulated test of the latest version of the plane's revised software. Dickson's timeline for a re-launch of the plane holds out the possibility that it could be back in the air in about a month. However, the regulator was adamant he would not "sign off on the plane until I am personally satisfied."
"We've had conversations about the importance of making sure that we are looking at complete documentation and not piecemeal documentation," Dickson said. "It's really better to be very methodical and very detailed rather than try to rush a partially completed product and then say, 'We'll get back to you with the rest of it.'"
The new timeline
The key component on the FAA's checklist is Boeing's "final system description" - a "500-ish page document that has the architecture of the flight control system and the changes that they have made," Dickson said. Dickson went on to explain that the software changes must be in a "pre-production" code as opposed to a "beta version."
After that, the FAA will move on to testing pilot workload management situations. Once that's given the necessary thumbs-up, the agency feels it will be better able to define a realistic timeline for the actual certification test flight. 
That pilot workload step is a crucial one. For the benefit of everyone involved -- the consumer, Boeing, and regulators -- the FAA is also asking for input from the European Aviation Safety Agency (EASA), as well as Canadian and Brazilian regulators to make sure everything's as it should be. 
"We've got U.S. and international pilots that have to be scheduled to come out and actually go through the scenarios" and nail down training requirements, Dickson said.
If Boeing gets its wish, the flying public will see the MAX back in the skies sometime in the fourth quarter. That would be perfect timing for the airlines that would like to have it available for the holiday travel surge. Nonetheless, Boeing has been smart enough not to put the cart before the horse, reiterating on Thursday that it's "committed to working collaboratively" with the FAA and other federal regulators.