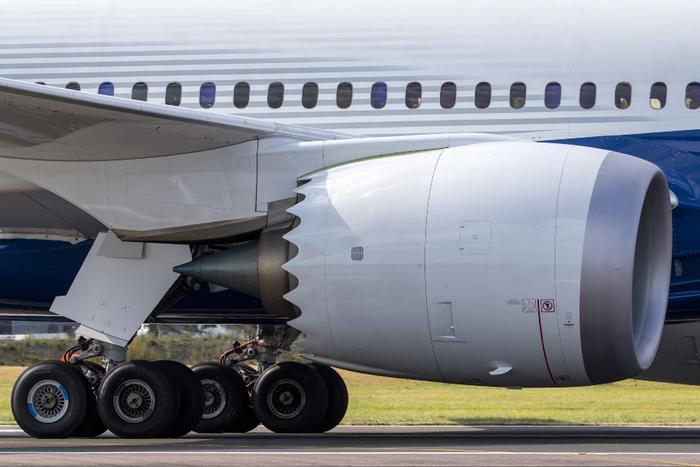 Boeing said Tuesday that a trio of production flaws discovered over the past year could delay deliveries of its 787 Dreamliner, the aircraft the company has been developing as an alternative to its embattled 737 MAX. 
The latest flaw, found in February and disclosed on Tuesday, involves the 787's horizontal stabilizer (also known as the tail). Boeing said that during the fabrication process, some of the parts were "clamped with greater force than specified, which could result in improper gap verification and shimming," Reuters reported. 
The issue could make it necessary for officials to inspect roughly 900 of the jets, a source familiar with the matter told Reuters.
The Federal Aviation Administration (FAA) said Tuesday that it "is investigating manufacturing flaws affecting certain Boeing 787 jetliners. The agency continues to engage with Boeing."
Boeing has been attempting to revive its business and win back public support following two deadly crashes that led to the carrier's 737 MAX being grounded globally. The company has set out to posit its 787 Dreamliner as its primary "cash cow" in the wake of the crashes, since consumers will likely remain hesitant to board Boeing's 737 MAX jet for some time.
The FAA said on Monday that it was also investigating two other issues in some of the carrier's 787 Dreamliner's, in addition to the tail flaw. FAA officials said it's too soon to tell if these flaws will warrant new inspections.