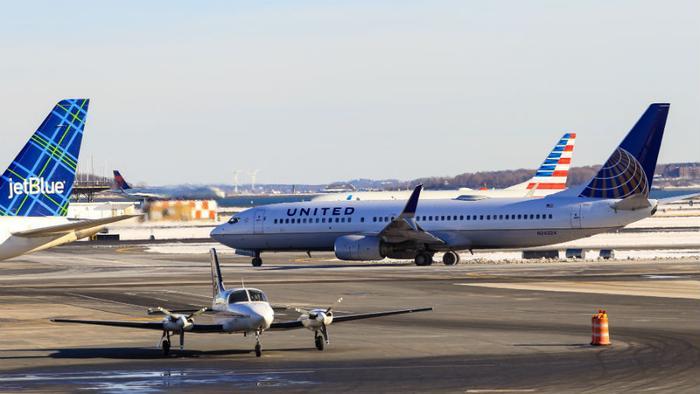 The Boeing 737 Max jetliners may spend a few more months on the ground before being allowed to return to the air.
The aircraft, involved in two fatal crashes in a five-month period, has been grounded by the Federal Aviation Administration (FAA) since March while engineers work to update flight control software implicated in both crashes. Initially it had been hoped the issue would be resolved by this month, but Boeing says it hasn't been that simple.
"During the FAA's review of the 737 MAX software update and recent simulator sessions, the FAA identified an additional requirement that it has asked the company to address through the software changes that the company has been developing for the past eight months," the company said in a statement. 
Another potential problem
The FAA said this week it found another potential problem in the 737 MAX's computer system. According to published reports, the flaw could cause the plane to dive when it should be climbing.
Boeing says the review and process for returning the 737 MAX to passenger service are designed to result in a "thorough and comprehensive" assessment. 
"Boeing agrees with the FAA's decision and request, and is working on the required software," the company said. 
The company believes the additional effort will result in reducing pilot workload by accounting for a potential source of uncommanded stabilizer motion. 
"Boeing will not offer the 737 MAX for certification by the FAA until we have satisfied all requirements for certification of the MAX and its safe return to service," the statement concluded.
Airlines respond
Southwest and United airlines immediately announced extended cancellations for flights using the grounded aircraft. Southwest extended the cancellations from September 2 through October 1.
"By proactively removing the MAX from scheduled service, we can reduce last-minute flight cancellations and unexpected disruptions to our customers' travel plans," the airline said. The limited number of customers who have already booked their travel and will be affected by our amended schedule are being notified of their re-accommodated travel according to our flexible accommodation procedures.
Southwest says the changes will remove about 150 daily flights from its schedule. United, which flies the 737 MAX 9, has canceled affected flights through September 3. About 40 to 50 United flights per day are affected.