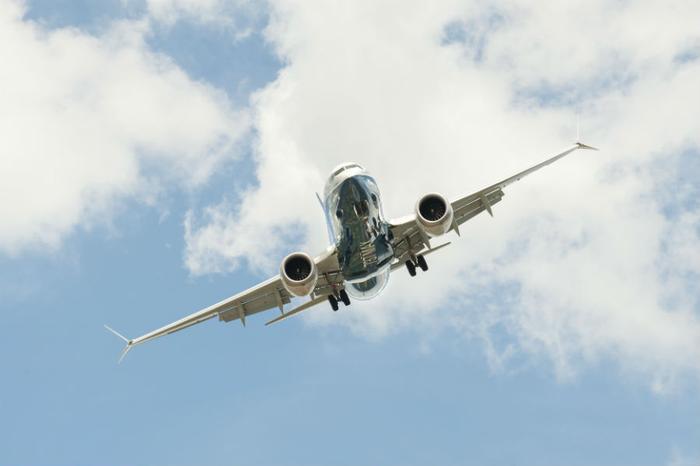 Boeing said Wednesday that it has restarted production of its 737 MAX jetliners, which last year crashed twice in the span of five months. The crashes killed a total of 346 people and prompted officials to pull the planes from service. 
Boeing's 737 MAX has been grounded worldwide since March 2019. The company paused production of the aircraft in January after it became evident that the flying restrictions would remain in place for longer than anticipated.
Production will be restarted "at a low rate," Boeing said Wednesday, adding that it has implemented "more than a dozen initiatives focused on enhancing workplace safety and product quality."
The coronavirus pandemic has added another layer of uncertainty to Boeing's outlook for the near future since flight cancellations have surged in recent months. 
Recertification pending 
Boeing has encountered a number of delays in the 737's recertification process. The Federal Aviation Administration (FAA) still hasn't cleared the aircraft to resume service, and Boeing hasn't said whether the agency is close to doing so. 
"Work on the project continues, as does our steadfast refusal to speculate on a timeframe for completing it," the FAA said in a statement.
Investigations carried out in the wake of the crashes revealed that numerous software glitches and a faulty MCAS flight control system contributed to the crashes.  
"We've been on a continuous journey to evolve our production system and make it even stronger," said Walt Odisho, vice president and general manager of the 737 program, in a statement. "These initiatives are the next step in creating the optimal build environment for the 737 MAX."
With COVID-19 continuing to impact travel, Boeing is making efforts to cut costs. The company recently announced that it would be laying off nearly 7,000 employees. Ultimately, Boeing aims to pare down its staff of 160,000 by 10 percent due to low demand for new planes.