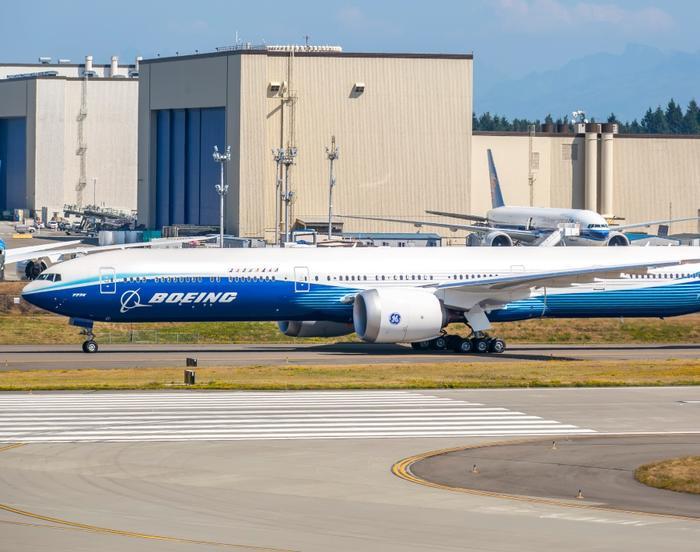 Boeing's bean counters have run the numbers on the impact of the 737 Max's grounding on the company's bottom line and the results are a pool of red ink -- at least $18 billion worth.
The aircraft manufacturer's estimated loss came Wednesday in Boeing's quarterly earnings report where company brass confessed that Boeing has a deep hole to crawl out of.
"We recognize we have a lot of work to do," said Boeing President and Chief Executive Officer David Calhoun. "We are focused on returning the 737 MAX to service safely and restoring the long-standing trust that the Boeing brand represents with the flying public. We are committed to transparency and excellence in everything we do.  Safety will underwrite every decision, every action and every step we take as we move forward. Fortunately, the strength of our overall Boeing portfolio of businesses provides the financial liquidity to follow a thorough and disciplined recovery process."
Out of that $18 billion, more than a fourth is connected to shutting down and then reopening its factory doors if and when the Max goes back into production. Boeing went to banks hat-in-hand only last week, asking for a $20 billion loan to try to offset that loss.
One thing leads to another
The domino effect of the 737 Max runs deep. Overall, Boeing's commercial airplane production is down 53 percent over a year ago, and it has shelled out $8 billion in compensation and price cuts to airlines affected by Max-related issues.
Getting airlines to trust Boeing again is not going to be easy. Rather than push its luck, Southwest has already cancelled Max-flown flights until June 2020. Airline employees counting on overtime and Max-related assignments also took a hit.
American's boss weighs in on passenger confidence
Travelers' trust of Boeing-built aircraft is another thing for the company to overcome. Passenger confidence about climbing aboard a 737 Max when it returns to service is "not good" -- at least not for the moment, according to the head of American Airlines. 
Doug Parker, the CEO at American -- which has a commitment for 100 Max jets -- has told his employees that travellers will trust the plane only when "the best pilots in the world who don't take airplanes up until they know everything about them, they're comfortable doing it."
"Polled today, which a lot of companies are doing including ours, asking people 'how do you feel about the MAX?' The results are not good," Parker said during an employee town hall. "There's very high awareness of the issue. And there's real trepidation about whether they would fly it today or not. So that's clearly a concern."
"I'll offer just this. One, all of those polls are being taken today. By the time it actually flies a lot more will happen. Of which I believe will make an enormous difference in that customer sentiment. But the real thing that'll make a difference…American Airlines pilots get in the cockpit and say "I am comfortable flying this aircraft. That's what matters," Parker said.