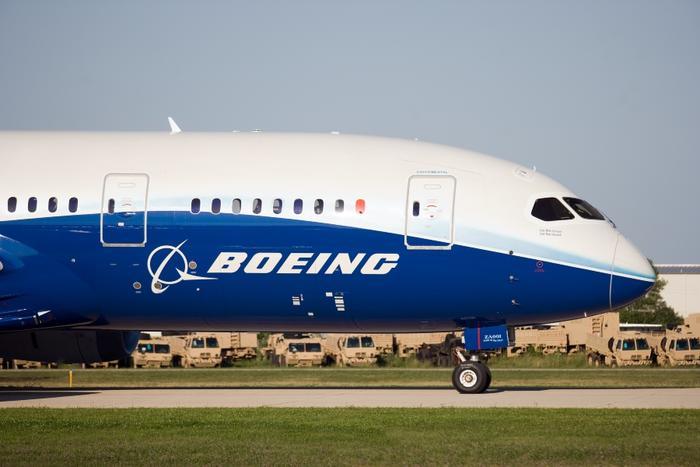 A Boeing pilot admitted to "unknowingly" lying to regulators in 2016 about the safety of 737 Max jets, which have been grounded since mid-March in the wake of two fatal crashes. 
In messages released Friday, Boeing's former chief technical pilot for the 737 complained to a colleague about the safety system, which is believed to be at least partly to blame for the accidents. Pilot Mark Forkner said in the messages that the MCAS software was making the plane difficult to control in a flight simulation.
"Oh shocker alert! MCAS is now active down to M .2. It's running rampant in the sim on me," Forkner told a colleague referring to the simulator, according to a transcript reviewed by the New York Times. "Granted, I suck at flying, but even this was egregious."
Attorney says there was no "lie"
Forker then said he may have misled federal regulators when, months earlier, he had informed the Federal Aviation Administration (FAA) that the system was safe and didn't need to be included in pilot manuals. Regulators declared the 737 safe to be used for the public in 2017.
"I basically lied to the regulators (unknowingly)," he said, according to the Times. His colleague responded, "It wasn't a lie, no one told us that was the case."
Forkner's attorney, David Gerger, told various news outlets that there was no "lie." 
"If you read the whole chat, it is obvious that there was no 'lie.' The simulator was not reading right and had to be fixed to fly like the real plane," Gerger said. "Mark's career — at Air Force, at FAA, and at Boeing — was about safety. He would never put anyone in an unsafe plane. And based on everything he knew, he absolutely thought this plane was safe."
System implicated in crashes
Following the fatal crashes, investigators found that the MCAS repeatedly forced both planes into nosedives. The pilots attempted to regain control but ultimately couldn't. 
"With the release of the preliminary report of the Ethiopian Airlines flight 302 accident investigation it's apparent that in both flights the Maneuvering Characteristics Augmentation System, known as MCAS, activated in response to erroneous angle-of-attack information," Boeing CEO Dennis Muilenburg said in April. 
Airline pilots said after the crashes that they did not know about the MCAS system until after the first crash, according to NBC News. 
The FAA said in a statement that the message exchange turned over by Boeing Thursday night is "concerning." The agency is now considering how to respond. Boeing is facing criticism over waiting several months to turn the messages over to regulators. 
"I expect your explanation immediately regarding the content of this document and Boeing's delay in disclosing the document to its safety regulator," wrote FAA chief Dickson in a letter to Muilenburg.