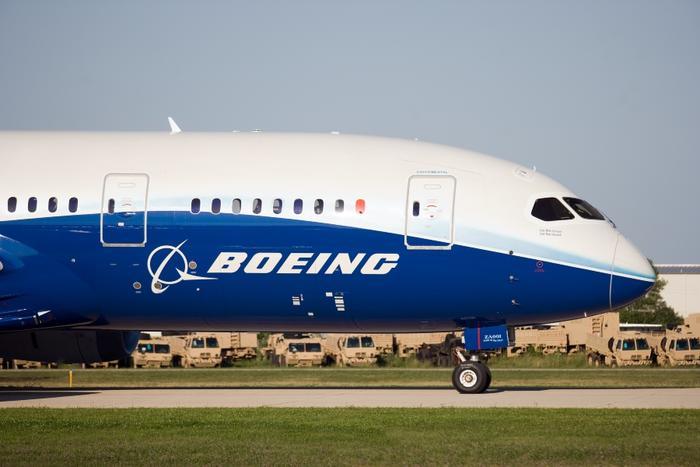 Boeing has uncovered an issue in the manufacturing process of its successful widebody 787 Dreamliner. 
An early diagnosis suggests that the problem stems from two distinct manufacturing issues in the join of certain 787 aftbody fuselage sections. That, in combination, "result(s) in a condition that does not meet our design standards," the company said in a statement. 
Company officials said a thorough review is being conducted to get to the base cause of the problem. For the time being, eight of the planes will be grounded for inspection and repair. 
Production of the 787 Dreamliner slowed considerably since the pandemic began, primarily because there was little travel being done internationally. Long-haul flights have typically been where the aircraft shines due to its comfort and fuel efficiency.  
Boeing's problems continue
The 787 Dreamliner was temporarily grounded in 2013 when its lithium batteries created fires, and a whistleblower brought up potential safety issues with the plane just last year.
But Boeing's problems extend much further than this latest issue. The FAA recently outlined proposed changes to Boeing jets following two fatal crashes involving the company's 737 MAX jets.
The company declined to name the three airlines that own the 787s grounded for inspections. However, aviation news site The Air Current cites a source familiar with the situation as pegging United, Air Canada, and Singapore Airlines as the owners of the eight grounded planes. Spokespeople for Singapore and United confirmed Air Current's information.