---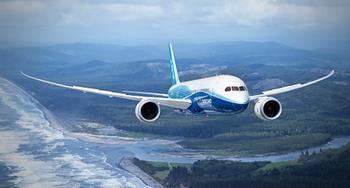 The trouble-plagued Boeing 787 Dreamliner is a step closer to returning to flight.
The Federal Aviation Administration (FAA) has approved the aircraft-maker's design for modifying the 787 battery system. The changes are designed to address risks at the battery cell level, the battery level and the aircraft level.
As part of the process, the FAA will require airlines that operate the 787 to install containment and venting systems for the main and auxiliary system batteries, and to replace the batteries and their chargers with modified components.
"A team of FAA certification specialists observed rigorous tests we required Boeing to perform and devoted weeks to reviewing detailed analysis of the design changes to reach this decision," said FAA Administrator Michael Huerta.
"The FAA set a high bar for our team and our solution," said Boeing chairman, president and CEO Jim McNerney. "Our shared commitment with global regulators and our customers to safe, efficient and reliable airplanes has helped make air travel the safest form of transportation in the world today."
Fixing the fleet
The FAA said it will closely monitor modifications of the aircraft in the U.S. fleet to assure proper installation of the new design. Any return to service of the modified 787 will only take place after the FAA accepts the work. The agency will also support other authorities around the world as they finalize their own acceptance procedures.
The new 787 battery system was approved by the FAA after it conducted an extensive review of certification tests over a month-long period beginning in early March. The tests were designed to ensure that individual components of the battery, as well as its integration with the charging system and a new enclosure, all performed as expected during normal operation and under failure conditions.
Boeing will begin installing the changes on new airplanes at the company's two 787 final-assembly plants, with deliveries expected to resume in the weeks ahead. The company says it expects to complete all planned 2013 deliveries by the end of the year.
---