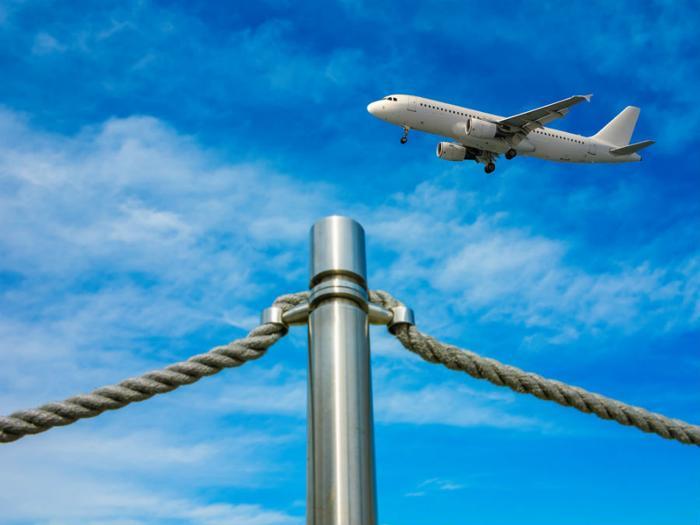 A panel created in the wake of the two deadly Boeing 737 MAX crashes is expected to recommend that the Federal Aviation Administration (FAA) change the way it certifies new planes, CNN reports. 
The international panel, called the Joint Authorities Technical Review (JATR), is in the "final stages of completing their work," sources tell CNN. The team, which consists of both U.S. officials and representatives from aviation agencies from nine other countries, is expected to issue its report on the matter as early as next week. 
Preventing future problems
Since the crashes, officials have been examining the FAA's processes with the goal of ensuring that problems similar to the one that caused two Boeing 737 aircraft to crash within a five month period don't happen again. 
All Boeing 737 MAX aircraft were grounded in March following the crashes, which were later linked to a flaw in the MCAS automated stabilization system. 
Prior to being cleared to fly, the jets hadn't undergone the full certification process for a new plane because Boeing had argued that the plane was simply an updated version of an existing aircraft. 
Now, the JATR team is preparing to make "several recommendations that will be presented to the FAA," CNN reported. "It is not clear if the agency plans to accept or publicly release the recommendations." 
In a statement, the FAA said reviews of its processes are still taking place. 
"The FAA's certification of the Boeing 737 MAX is the subject of several independent reviews and investigations that will examine all aspects of the five-year effort. While the agency's certification processes are well-established and have consistently produced safe aircraft designs, we welcome the scrutiny from these experts and look forward to their findings. We will carefully review all recommendations and will incorporate any changes that would improve our certification activities."