---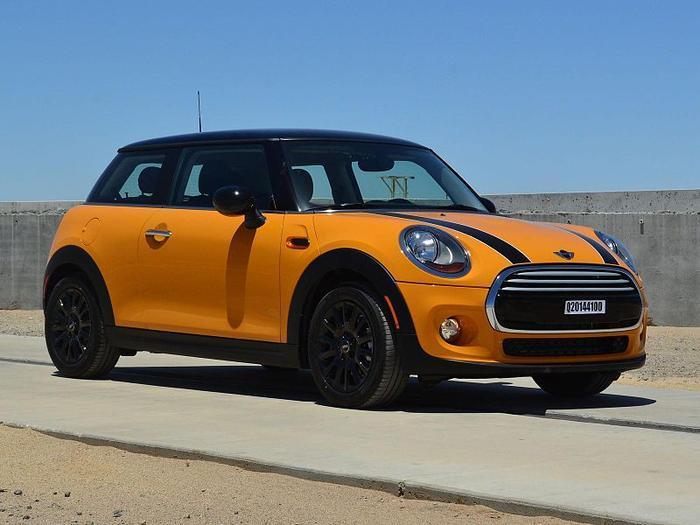 BMW has been hit with a $40 million fine for moving too slowly to recall 2014 and 2015 Mini Cooper models that failed to meet federal safety standards for side-impact protection.
It's the second time the National Highway Traffic Safety Administration (NHTSA) has fined the German carmaker in recent years. It imposed a $3 million fine in 2012 for similar violations.
"NHTSA has discovered multiple instances in which BMW failed its obligations to its customers, to the public and to safety," said U.S. Transportation Secretary Anthony Foxx. "The Consent Order NHTSA has issued not only penalizes this misconduct, it requires BMW to take a series of steps to remedy the practices and procedures that led to these violations."
NHTSA said BMW failed to meet a five-day deadline for issuing a recall upon learning that certain models failed to meet safety standards.
Additional violations
The NHTSA said that a Mini two-door hardtop coupe failed a crash test in October 2014. The company responded that the vehicle was listed with an incorrect weight and would pass the test if conducted at the proper weight rating but agreed to conduct a recall to correct the incorrect weight rating on the vehicle's Tire Information Placard. The company also said it would conduct a voluntary service campaign, short of a recall, to add additional side-impact protection.
In July 2015, the NHTSA conducted a second crash test at the corrected weight rating on a vehicle with the additional side-impact protection, and the vehicle again failed.
At that time, the NHTSA learned that BMW had not launched the service campaign it had agreed to conduct. Under its consent order with the NHTSA, BMW acknowledges that it failed to recall the noncompliant vehicles in a timely fashion.
It also acknowledges additional violations discovered in the NHTSA's investigation, including failing in multiple recalls since its 2012 consent order to notify owners and dealers of recalls in a timely fashion and to provide required quarterly recall completion reports on time.
"The requirement to launch recalls and inform consumers in a timely fashion when a safety defect or noncompliance is discovered is fundamental to our system for protecting the traveling public. This is a must-do," said NHTSA Administrator Mark Rosekind. "For the second time in three years, BMW has been penalized for failing to meet that obligation. The company must take this opportunity to reform its procedures and its culture to put safety where it belongs: at the top of its priority list."
---