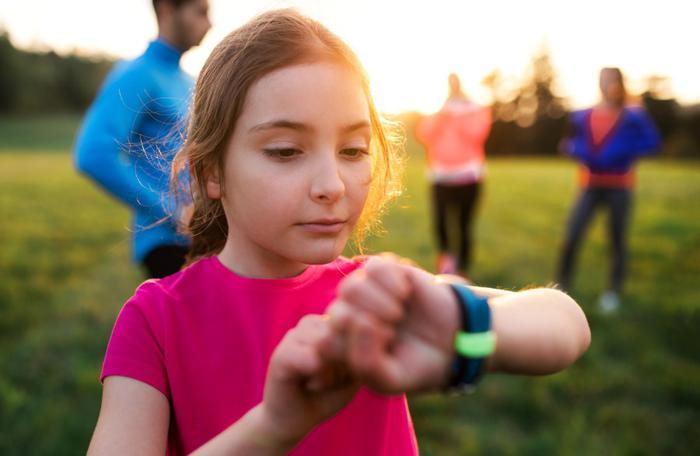 Health officials say contact tracing is crucial to curbing the spread of COVID-19, but not everyone owns a smartphone. To help expand contact tracing, the Bluetooth Special Interest Group (SIG) has announced that it's working toward rolling out an update that would enable wearables to participate in exposure notification systems. 
In an announcement on Tuesday, the group that administers the wireless standard said "work is underway to create a specification that will enable wearable devices to participate in an existing smartphone-based Exposure Notification System (ENS)." 
"By extending an ENS to include wearables, such as wristbands, it can better address population groups where smartphone usage remains low, including children in primary school and older adults living in care facilities," the group wrote.  
Contact tracing for those without smartphones
Those without a smartphone -- like kids or older adults -- might own a Bluetooth device, like a smartwatch, fitness tracker, or Bluetooth wristbands. The Bluetooth SIG says enabling contact tracing on these devices would help fill gaps that currently exist in the contact tracing landscape.
"There are several population groups critical to managing the spread of diseases like COVID-19 with relatively low smartphone penetration, presenting a coverage challenge for smartphone-based Exposure Notification Systems," Elisa Resconi, a physics professor at the Technical University of Munich now leading research on non-pharmaceutical interventions against COVID-19 said in a statement. 
"We believe including wearable devices in an ENS would be a very effective method for extending its reach to support these important groups," Resconi added. 
So far, 130 of the organization's member companies have joined a group dedicated to coming up with ways to address this need while protecting user privacy.  
The Bluetooth SIG Exposure Notification Working Group is "working to define a standardized method for adding support for wearable devices while preserving the same privacy and security protections of the ENS" with the aim of slowing the spread of COVID-19.
The group said an early draft of the technology should be available within the next few months.