---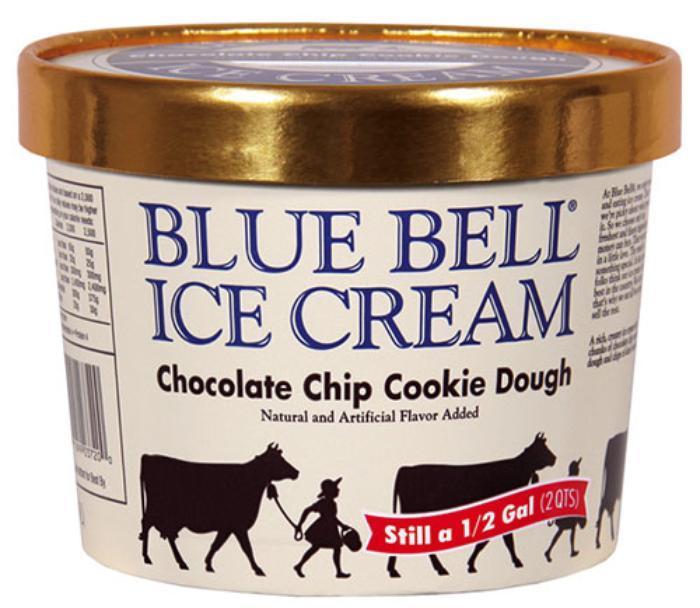 You should never eat raw cookie dough, and the way things are going, it's not a good idea to eat cookie dough ice cream either, at least not until current supplies melt away.
That's because Aspen Hills Inc., which supplies cookie dough to much of the ice cream industry, has warned that a recent batch may have been contaminated with Listeria monocytogenes, which can cause serious and even fatal infections in vulnerable individuals.
Several ice cream manufacturers have recalled products in the last few weeks, including Blue Bell Ice Cream, which today announced an expansion of its earlier recall. Blue Bell is now recalling all products that were made with Aspen Hills cookie dough.
The expanded Blue Bell recall includes the following products in half gallons and pints: Blue Bell Chocolate Chip Cookie Dough and Blue Bell Cookie Two Step sold to retail outlets, and three gallon flavors sold to food service accounts including Blue Bell Blue Monster, Blue Bell Chocolate Chip Cookie, and Blue Bell Krazy Kookie Dough. These products were produced from February 2, 2016 through September 7, 2016.
The consumer and food service products produced with the cookie dough pieces were distributed in the following states: Alabama, Arkansas, Florida, Georgia, Kansas, Kentucky, Louisiana, Mississippi, Missouri, New Mexico, North Carolina, Oklahoma, South Carolina, Tennessee, Texas and Virginia.
Consumers should not eat the recalled products and are encouraged to return them to the place of purchase for a full refund.
For more information, consumers with questions may contact Blue Bell at 979-836-7977, Monday–Friday from 8 a.m.–5 p.m., CST.
Listeria monocytogenes can cause serious and sometimes fatal infections in young children, frail or elderly people, and others with weakened immune systems. Although healthy individuals may suffer only short-term symptoms such as high fever, severe headache, stiffness, nausea, abdominal pain, and diarrhea, Listeria infection can cause miscarriages and stillbirths among pregnant women.
No illnesses resulting from the Aspen Hills incident have been reported to date. Blue Bell said its products in the marketplace have passed its test and hold program, which requires that finished product samples from a batch test negative for Listeria monocytogenes before the batch can be released.
---