---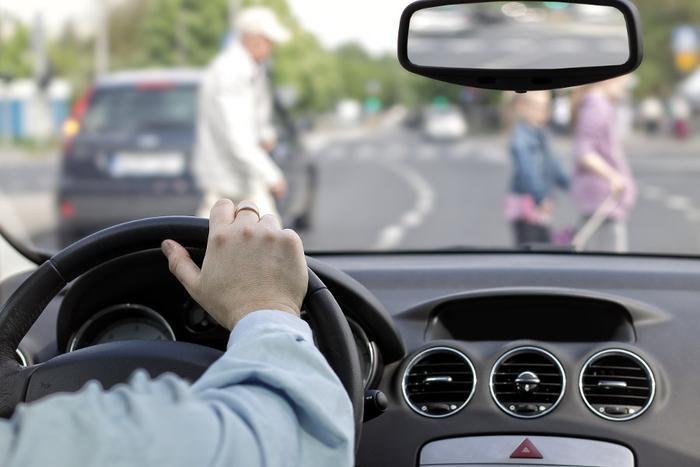 Many consumers are lukewarm about autonomous cars, saying they are doing just fine without them, thanks. But there is one group of consumers for whom a fully autonomous car could make a vast difference. We're talking about blind people.
The notion of a blind person driving a car may seem outlandish, but if they're designed properly, autonomous cars should be fully suitable for use by blind and near-blind people, as well as those with other disabilities that hinder driving.
The challenge now is to be sure that autonomous cars are designed with blind and other disabled people in mind. That's why the National Federation of the Blind is joining automakers and others in lobbying Congress to move quickly on setting standards for self-driving cars. Equally important, they want to be sure that existing laws which prohibit blind people from driving are modified when the time is right.
Some states, including New York, Florida, and Michigan, already require the operator of an autonomous car to have a driver's license, which isn't available to those who are legally blind. 
Many roadblocks along the way
Anil Lewis, executive director of the National Federation of the Blind's Jernigan Institute, which works to develop technologies and services that help the blind. says that autonomous cars are"going to create an improved ability to travel that doesn't currently exist," according to a report in the Insurance Journal. 
But while it sounds promising, there are many roadblocks along the way, as a House committee is learning today as it holds hearings on legislation intended to pave the way for autonomous cars. Google, which has largely pulled out of the race to make a self-driving car, popularized the notion of a car that has no steering wheel or brake pedal but experts say it will be a long time before that becomes a reality.
Robotaxi fleets and other developments yet to be realized may go a long way towards improving mobility for the blind, elderly, hard of hearing, and others who today often find themselves left at the curb. But taxis -- self-driving or otherwise -- don't fully answer the mobility needs of many Americans who would prefer to travel in their own car and who say the Ubers of the world give scant attention to serving the disabled.
"In theory, the concept is a wonderful idea," said Alex Epstein of the National Safety Council. "The question is how does the auto industry and the tech industry get to that place."
Thanks
Keep an eye on your inbox, the lastest consumer news is on it's way!
Unsubscribe easily whenever you want
---