---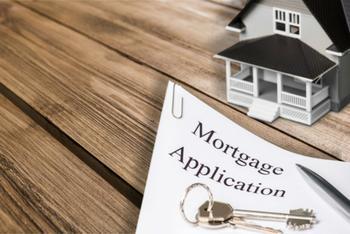 Housing data collected by the federal government shows African American and Hispanic borrowers still have a harder time qualifying for a conventional mortgage than other races.
The statistics gathered under the Home Mortgage Disclosure Act (HMDA) show improvements in mortgage access for these groups, but disparities persist.
For example, 22.4% of black applicants were denied in 2015 when they applied for a conventional mortgage. But that's an improvement from five years earlier, when the denial rate was 30.5%.
Among Hispanic mortgage applicants, 17.3% were turned down when they applied for a conventional mortgage last year, but that was also a significant improvement over 2010's 25% decline rate.
Typically, 10% of all applicants are turned down
Overall, only 10.4% of all conventional mortgage borrowers were turned down last year.
"Even though conditions have improved over the past few years, getting approved for a mortgage is still a significant barrier for some would-be buyers," said Zillow Chief Economist Dr. Svenja Gudell. "Owning a home is an important way for the middle class to build personal wealth. It's encouraging to see more black and Hispanic borrowers getting approved for mortgages, but there's still a lot of progress that needs to be made."
It should be noted that the denial rate only applies to conventional mortgages, which can carry some advantages but usually require larger down payments and stronger credit profiles.
FHA a popular alternative
For consumers who don't qualify for a conventional mortgage, a government-backed FHA mortgage is a popular alternative. To qualify for an FHA mortgage, an applicant needs only a credit score of 580 and a 3.5% down payment.
There can be slightly higher interest rates associated with these loans, however. Also, the homeowner is required to continue to pay for mortgage insurance over the life of the loan, no matter how much equity he or she eventually gains in the property.
Zillow raises a concern that black and Hispanic borrowers are not getting access to the conventional loan market at the same rate as white and Asian applicants. The real estate website says the problem appears to be so entrenched that last week Fannie Mae and Freddie Mac announced programs to improve access to credit for these groups.
---