---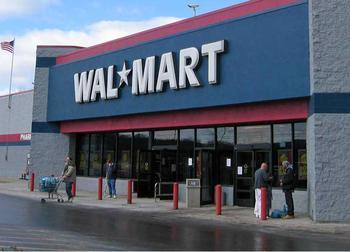 For an event whose name suggests a one-day connection, Black Friday seems to start earlier and last longer every year. Retailers are eager to move product and rake in consumer dollars, and now one company has officially kicked off its Black Friday sales.
Walmart shoppers who use the company's app can start indulging in sales today on a variety of items, including electronic devices like an Acer laptop and a 65-inch Hitachi 4K Ultra HDTV. The deals will continue all the way through the actual Black Friday event on November 25, and may even last longer into the holiday shopping season.
Starting up its sales early could be viewed by some to be a risky move; recent reports indicate that consumers have become guarded when it comes to Black Friday, with many saying that they'll be avoiding the hassle by doing more shopping online.
Consumers who do choose to shop in stores say that they're often disappointed by hyped up deals that fall short of expectations because product inventory runs out so fast. However, Walmart says that won't be a problem this year. The company says that it is stocking up on 1.5 million TV's, 2 million tablets and computers, and 3 million video games that will be purchasable online and at stores.
"I don't expect to see any kind of decline [on] Black Friday. . . traffic continues to grow in the stores while we continue to grow our online business," said Walmart's chief merchandising officer Steve Bratspies.
---