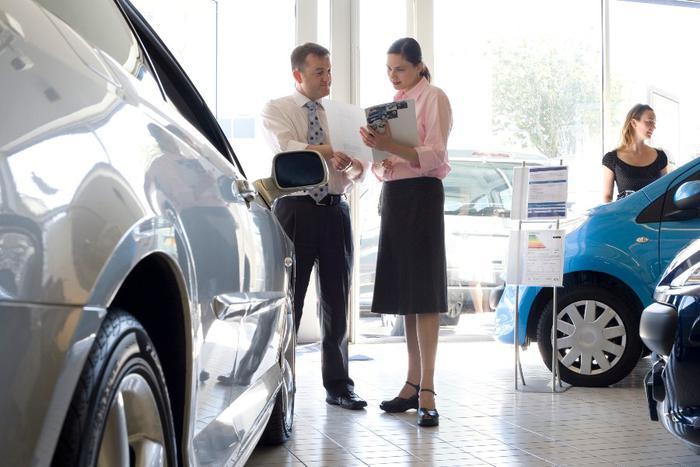 A new car is one of the big-ticket gifts people sometimes give themselves or a family member, but shoppers looking for a Black Friday bargain may have to look a little harder this year.
Industry analysts say dealers have less wiggle room and are likely to stay closer to the sticker price. Because of the pandemic, new car inventories are running low.
The pandemic forced the closure of U.S. assembly plants for about six weeks in the spring. As the factories reopened and the industry tried to catch up, demand for new and used cars accelerated. People who normally relied on public transit and ride-sharing suddenly found they needed a car.
Edmunds, an automotive data company, reports the average discount from MSRP for new vehicles dropped to $2,046 in October, nearly 23 percent less than last year. Because of a shortage of 2020 models, Edmunds predicts that more than half the cars sold this month will be 2021 models, which will carry fewer incentives and discounts.
'Mostly just hype'
"This Black Friday is looking much different in terms of sales compared to the blowout bargain events promoted in years past," said Jessica Caldwell, Edmunds' executive director of insights. "Although automakers are doing a good job of broadcasting a 'buy now' message to shoppers with holiday advertising campaigns, they're mostly just hype."
The reality, says Caldwell, is that there is less of a transition phase between model years as 2020 draws to a close. For that reason, the dealers feel like they're firmly in the driver's seat.
"Dealers and automakers aren't facing the overwhelming pressure to sweeten deals to clear out their lots," she said.
Shoppers aren't going to find things are much more accommodating on the used car lot. Cox Automotive recently reported used car prices gained momentum throughout the summer as demand increased and inventories shrank. 
Higher prices for used cars too
"Higher wholesale prices were supported by strong retail demand and below-normal levels of supply that eased in September as seasonal demand normalized and supply increased modestly," Cox Automotive Chief Economist Jonathon Smoke said last month.
Supplies of used cars rose slightly at the beginning of November but remain about 3 million units lower than at the beginning of 2019.
New car shoppers with a fairly recent model to trade in may find they have slightly more bargaining power since dealers are actively seeking to replenish their used car stocks. Research the trade-in value of your vehicle using Edmunds and Kelley Blue Book and negotiate that price just as firmly as the new vehicle price.
National used car dealers Carmax and Carvana purchase vehicles directly from consumers. NPR recently reported that a Maryland consumer sold his 2014 Volkswagen Jetta, which he purchased in 2016, for $1,800 more than he paid for it.