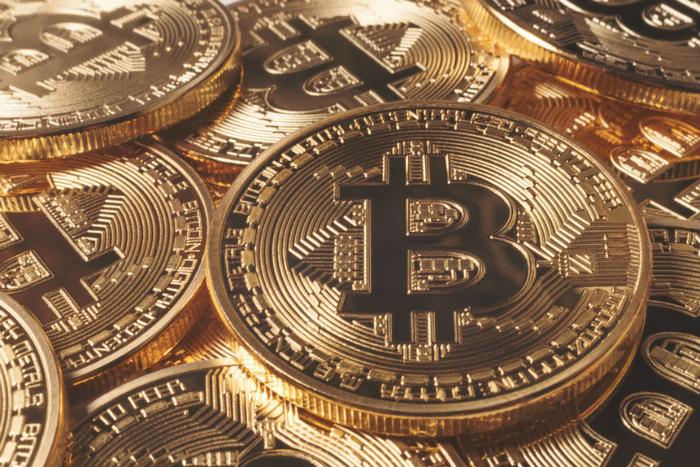 As the stock market reaches new highs, Bitcoin has mustered an impressive rally, rising 25 percent since last week. 
On Friday, the digital currency traded at close to $7,500. By Monday, it surged past the $9,300 mark after briefly topping $10,000 over the weekend. It's far from the high for the year -- Bitcoin hit $12,000 back during the summer.
And therein lies the attraction -- and the danger -- of Bitcoin. It is extremely volatile and can make investors rich very quickly and poor just as fast.
Analysts suggest this latest rally has to do with growing optimism that the currency will be exposed to new markets in the months ahead. Over the weekend Chinese President Xi Jinping said China should "seize the opportunity" to adopt blockchain, which sent the message that bitcoin could gain a stronger foothold in the world's most populous country. 
Also last week, Facebook CEO Mark Zuckerberg alluded to the same thing. In an appearance before a hostile House committee, Zuckerberg defended Facebook's proposed Libra venture, saying if Facebook didn't do it China probably would.
None of this means China is poised to back the digital currency. In fact, the government has not encouraged its use. For China, investing in blockchain might have other uses, motives, and objectives.
Other uses for blockchain technology
In his speech, Xi praised blockchain as a way to enhance a number of industries, such as finance, health care, and education. Bitcoin uses blockchain as a way to maintain a record of financial transactions but the technology has other applications.
To date, China has viewed cryptocurrency with much the same skepticism Congress has shown toward Facebook's Libra project. Governments fear the possibility of systemic risk they don't control, as well as untraceable financial transactions.
However, in recent months, China's People's Bank of China has reportedly been researching the possibility of launching its own digital currency. The bank's efforts reportedly increased after Facebook rolled out its Libra project.