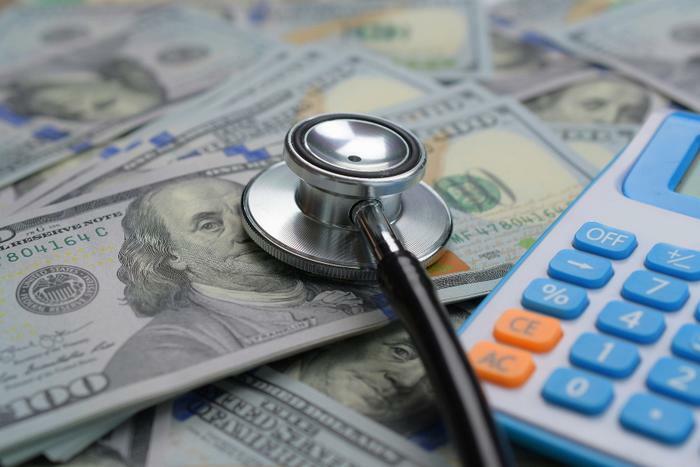 When the U.S. Food and Drug Administration (FDA) approved Biogen's new Alzheimer's drug Aduhelm last month, there was controversy over how the drug was approved and how it was priced. Now, the drugmaker says that the $56,000 a year estimated price is not exactly set in stone.
"We have determined the launch price of Aduhelm based on our belief in the impact of treatment as well as the size of the appropriate patient population based on the entry criteria of our clinical trials," the company said in a statement. "In the event that our fundamental assumptions on population size and rate of adoption are significantly different than expected, we stand ready to work with public and private payers to address pricing in order to achieve both patient access and support budget sustainability."
In other words, Biogen said it won't have to charge as much if there is a higher demand for the drug. But the statement stopped short of suggesting what kind of price break the company might provide.
"We have been engaging directly with public and private payers and health systems to ensure coverage policies support access for appropriate patients," the company said. "For example, we have already announced our intention to enter into innovative access agreements with Cigna Corporation and the Veterans Health Administration. We believe these will serve to stimulate further discussions with other payers on creating solutions to ensure access."
Impact on Medicare's budget
Biogen said it is also committed to engaging with the Centers for Medicare and Medicaid Services (CMS) on "innovative price and access agreements."
Some of the pushback to Aduhelm has centered on concern about the cost to the government's healthcare services. In a new report, the Kaiser Family Foundation concluded that the new drug has huge implications for Medicare's budget since so many patients will want the drug.
"Alzheimer's disease is estimated to affect about 6 million Americans, the vast majority of whom are age 65 and older and therefore eligible for Medicare," the authors write. "As an intravenous infused medication administered by physicians, Aduhelm will be covered under Medicare Part B, which generally covers FDA-approved physician-administered medications that are reasonable and necessary for the individual patient."
The report also concluded that it would cost taxpayers more than $57 billion if 1 million Medicare patients were to receive the drug. That's more than what the program spends on all other drugs combined. 
Doubts about efficacy
The drug has also drawn fire for the way in which the FDA approved it. Three members of the FBA advisory panel that cleared the medication have resigned in protest, with at least one questioning whether the drug even works.
Memos released this week show that FDA staff members objected to the approval of the drug, arguing there was insufficient evidence that it was effective at treating Alzheimer's disease.