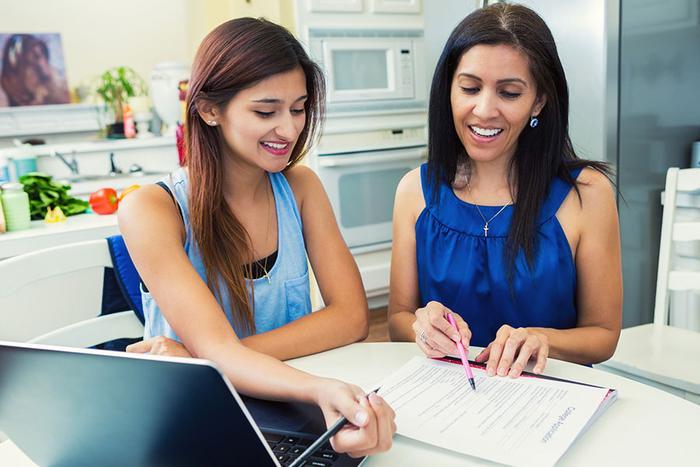 Students eligible for federal college grants left $2.3 billion on the table this year, according to an analysis by personal finance site NerdWallet.
The analysis reveals that the money was available through Pell Grants, federal aid that is distributed based on financial need and does not have to be repaid. These were left unclaimed because students didn't fill out the reuqired Federal Application for Financial Student Aid (FAFSA) form.
In fact, NerdWallet found a staggering 1,234,249 high school graduates didn't fill out their FAFSA for the 2017-2018 academic year, and an estimated 648,191 of them would have qualified for Pell Grants.
Qualifying students could have received an average of $3,583 to help pay tuition and fees, reducing the need for student loans.
Grant money might have made the difference
As we reported last week, a new survey by COUNTRY Financial asked recent high school graduates who had never attended college why they weren't applying. Nearly half -- 48 percent -- said the high cost of college was a factor in their decision. Nearly as many -- 47 percent -- said they were unwilling to go into student loan debt to pursue a college degree.
"Student loans have had an impact on the ability of Americans to complete their education," the authors wrote. "Of those who started but did not complete a post-secondary program, 59 percent said the cost of education factored into their inability to finish their education, and 53 percent said that taking on student debt was also a factor in their incomplete education."
The Nerdwallet researchers say this underscores the need for all college students to fill out the FAFSA, the key to unlocking federal and state aid dollars. You can get started on the process here.
Pell Grants
While there are different grant programs available, the Pell Grant is among the most widely used by those who are eligible. The amount of money applicants can receive changes on a yearly basis. Currently, the amount is capped at $5,920.
The amount applicants can qualify for will depend on financial need and the cost of attending a particular school. Recipients can receive Pell Grants for up to 12 semesters, meaning the money could be available throughout the process of receiving a bachelor's degree.
Nearly half of all 2017 high school graduates were eligible to receive a Pell Grant for college this fall. However, the Nerdwallet analysis shows 36 percent of last spring's high school graduates failed to submit the FAFSA.
The lesson for current high school seniors and their family is to file the FAFSA by the deadline, which is midnight Central Time, June 30, 2018. However, since aid is awarded on a first-come, first-served basis, it is best to file as early as possible.