---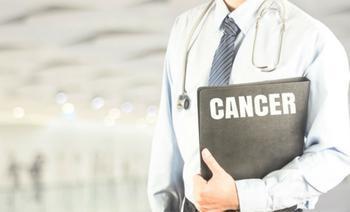 Former New York City Mayor Michael Bloomberg and Jones Apparel Group founder Sidney Kimmel both wrote checks for $50 million, while a dozen additional supporters kicked in a total of $25 million.
The money will fund creation of a new cancer center at Johns Hopkins that has the goal of curing cancer.
It isn't the long shot it sounds like. The research will center on the continued development of immunotherapy, which holds great promise against the disease. In fact, it has already shown results.
In one of the highest profile cases, former President Jimmy Carter underwent immunotherapy last August, after being diagnosed with cancer that had spread to his brain. After a brief treatment, the former President was declared cancer-free in December.
Close to a cure?
ConsumerAffairs has been following these developments closely, asking in 2013 "Are we close to a cure for cancer?" We noted at the time that the groundbreaking work was done at Cambridge.
The Obama administration is making immunotherapy a central part of its effort to cure cancer, saying it has potential to cure all forms of the disease. It works by redirecting the body's T-cells to attack cancer cells.
It marks a departure from current treatment approaches. Instead of introducing outside elements into the body to attack cancer, it uses the body's own defenses.
The new institute will reinforce work that has already taken place at Johns Hopkins, harnessing the efforts of more than 100 scientists and clinicians.
"We are at the forefront of an emerging and promising field of cancer research and treatment," Dr. Paul Rothman, dean and CEO of Johns Hopkins Medicine, said in a statement. "We are grateful for these tremendous gifts which will help us accelerate the already rapid pace of discoveries in immunotherapy."
How funds will be used
The new cancer center will have several functions. First and foremost it will carry on research in the area of immunotherapy. It will develop infrastructure to engineer cellular products, critical to this form of treatment.
Spending will be aimed at recruiting other top-level scientists, developing critical technology, and forging partnerships with biotech and pharmaceutical companies engaged in similar work.
"Ending all cancer would rank among humanity's greatest achievements, and immunotherapy is bringing that dream within reach," Bloomberg said.
Bloomberg credited Vice President Joe Biden with leading the government's "moon shot" approach to the venture, focusing attention on the disease and the potential to cure it.
---