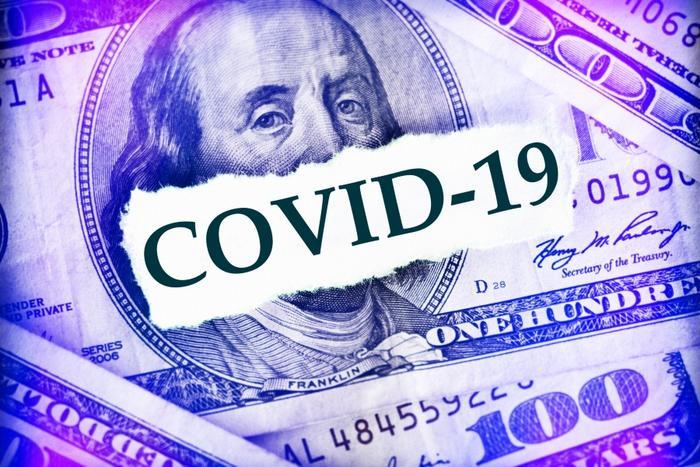 New research shows that the COVID-19 pandemic had a silver lining for one particular segment of the world population -- a very large silver lining that helped lift total billionaire wealth to an all-time high of $10.2 trillion during the coronavirus crisis.
The latest edition of Billionaires Insights from Swiss bank UBS and accounting firm PwC shows that the $10.2 trillion mark came quickly. Billionaire wealth was at $8 trillion at the start of April, but a V-shaped market bounce helped total wealth grow by more than 27 percent by the end of June. The total number of nouveau riche billionaires also grew by 31, hitting a new high at 2,189 extra-fat cats.
Amazon founder and CEO Jeff Bezos had a particularly sweet ride up, adding more than $68 billion of worth year-to-date, according to the Bloomberg Billionaires Index. 
How they did it
The report suggests that the billionaires club was fed by every single industry, but those in the industrial, technology, and health care sectors saw their wallets fatten the most. These wealthy elite increased their wealth by 36 to 44 percent during the three-month period between April and June.
Investments in technology and health care produced the largest growth, more than quadrupling the growth billionaires made off the 2009 global financial crisis and nearly double what they reaped off the 2015 oil price crash.
"Industrials benefited disproportionately as markets priced in a significant economic recovery, while tech companies performed well both due to the corona-induced demand for their goods and services, and markets discounting the value of their future cash flows in a low interest rate environment," the report said.
"By contrast, real estate lagged with a 13.2 percent rebound as equity markets doubted the strength of future demand for office and retail property."
Paying their due?
Given the windfall the billionaire class is experiencing during the pandemic, it's fair to wonder where all that money will go. PwC surveyed 84 of its partners that deal with billionaire clients and learned that most billionaires are anticipating additional increases in both wealth taxes and direct taxation. 
Some members of the über-rich have donated money towards combating the pandemic, and this most recent study found that some 209 billionaires have publicly committed a total of $7.2 billion through financial donations, manufactured goods and equipment, and other commitments. In an optimistic view, the researchers say the wealthy class will be integral to repairing damage caused by COVID-19. 
"When the storm passes, a new generation of billionaire innovators looks set to play a critical role in repairing the damage. Using the growing repertoire of emerging technologies, tomorrow's innovators will digitize, refresh and revolutionize the economy," their report stated.