---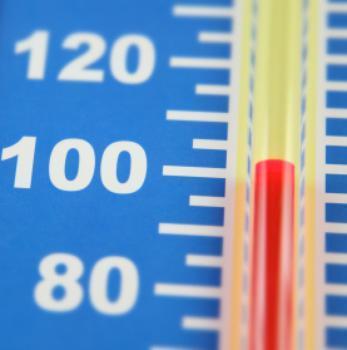 A bill introduced in Congress today aims to reduce the number of children who die each year when they are accidentally left unattended in cars that turn into ovens on hot days.
The HOT CARS Act would require the U.S. Department of Transportation to issue a final rule within two years for a reminder system to alert the driver if a child is left unattended in a vehicle. It leaves it up to the National Highway Traffic Safety Administration (NHTSA) to figure out how to do that.
"Every year, dozens of children die when left in vehicles – one child every nine days," said Rep. Jan Schakowsky (D-IL), one of the sponsors of the measure. "These are horrible, preventable tragedies. The technology exists to prevent these deaths. You get a warning if you forget your keys in the ignition. You should get a warning if you forget your child in the back seat."
The bipartisan effort has enlisted the support of more thn 15 public health, consumer, and safety organizations, as well as an expert in neuroscience and the brain memory system and families who have lost children to vehicular heatstroke.
"Can't happen to you"
"The belief is that it can't happen to you, always someone else. Unfortunately it happens over and over again, even to the most conscientious parents. Technology is available and it can be placed in new vehicles to protect innocent children. It's really that simple," said Rep. Peter King (R-NY).
At least 29 children have died in hot cars so far this year, but Advocates for Highway and Auto Safety president Jackie Gillan said the danger does not end when fall arrives.
"This is not just a 'seasonal' problem. When summer ends, the problem will not end. These deaths are happening year round," Gillan said. "The HOT CARS Act takes the same approach as the law enacted by Congress in 2008 that requires rear-view cameras as standard equipment in all cars by 2018. This is a very reasonable and effective way to stop preventable, unnecessary injuries and deaths."
In most cases, it is loving and caring parents who unknowingly leave their child in the car. Common stressors like a change in routine or lack of sleep or even simple distractions can all have an effect on even the most responsible parents, said Dr. David Diamond, a professor in the Departments of Psychology, Molecular Pharmacology and Physiology at the University of South Florida, at a news briefing.
"The one aspect which is not a factor is that these children were not forgotten by parents who were reckless with regard to care for their children. This modern day phenomenon must be explained from a brain science perspective," he said. 
The bill, H.R. 6041, is technically titled the Helping Overcome Trauma for Children Alone in Rear Seats Act (HOT CARS Act of 2016).
---