---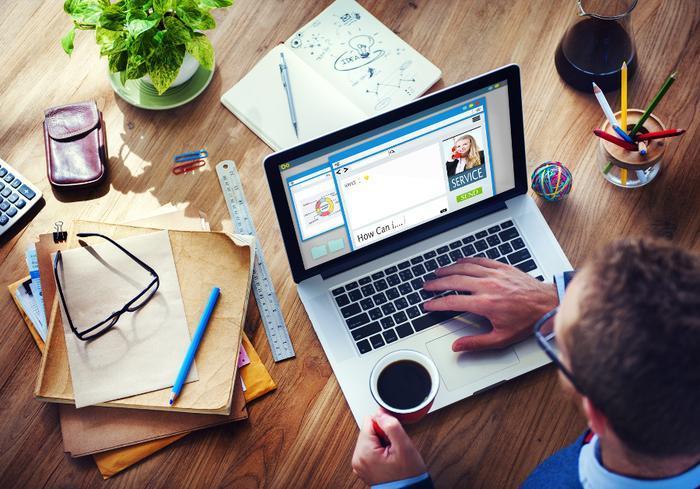 For any number of reasons a growing number of people prefer to work from home, rather than report to an office each day.
If you are one of those people, your chances of being able to do that are better if you work for a large company rather than a small or mid-sized one.
A new survey by Accountemps, a temporary staffing firm, interviewed chief financial officers (CFO) at a wide variety of companies. It found that 68% of the CFOs at companies with 1,000 or more employees reported an increase in work-from-home and other remote work opportunities.
But only 34% of CFOs at firms with 20 to 49 employees reported an increase in these remote work opportunities.
Benefits
There are many benefits for employees when they can work from home. They save on commuting costs and can be present when children get home from school.
But what's the motivation for businesses? The survey suggests the main reason companies do it is to please valued employees. And the survey suggests that large companies care about this more than small ones.
Among companies offering remote work arrangements, higher morale and retention were mentioned most as the reason allowing employees to work away from the office. Companies also see it as good business, with 28% believing it improves productivity.
In the past companies were slow to adopt remote work arrangements on the assumption that employees would be unproductive if not supervised by a hovering boss in an office environment. It turns out that's not true.
Supporting evidence
A study published last year in the Harvard Business Review followed an experiment at a call center operated by Ctrip, a Chinese travel website. Some employees were given the option of working from home and the results were surprising.
"People working from home completed 13.5% more calls than the staff in the office did—meaning that Ctrip got almost an extra workday a week out of them," writes Nicholas Bloom, a Harvard business professor who co-authored the study. "They also quit at half the rate of people in the office—way beyond what we anticipated. And predictably, at-home workers reported much higher job satisfaction."
Work-life balance
The Accountemps survey seems to back that up. The CFOs at companies providing remote work opportunities were asked what benefits, if any, that had seen. By far the most common answer was that it improves employee retention and morale by promoting a better work-life balance.
"Employee preferences for 'anytime, anywhere' work arrangements are hard to ignore," said Bill Driscoll, a district president of Accountemps. "Although telecommuting isn't suitable for every role, it can be a powerful incentive for employees who want greater flexibility."
Driscoll says other advantages to a business include cost savings on office space, the ability to tap into talent in different geographical areas and time zones, and more around-the-clock client service.
---