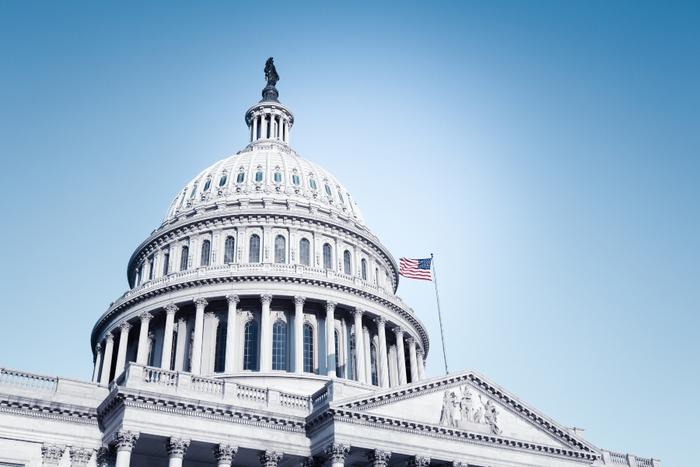 Amazon, Facebook, Apple, Google will be in Washington on Tuesday for a face-to-face with the U.S. House of Representatives Antitrust Subcommittee over concerns that they have the "incentive and ability to harm the competitive process." The subcommittee promises a thorough scrubbing of the power these tech firms hold over the public.
"Big Tech plays a huge role in our economy and our world," said Ranking Member Doug Collins (R-GA). "As tech has expanded its market share, more and more questions have arisen about whether the market remains competitive. Our bipartisan look at competition in the digital markets gives us the chance to answer these questions and, if necessary, to take action."
Specifically, the subcommittee laid out three things it wants to examine: 
Documenting competition problems in digital markets;

Examining whether dominant companies are engaging in anti-competitive behavior; and

Assessing whether antitrust laws, competition policies and current enforcement levels are sufficient to address antitrust concerns.
The heart of the matter
"These companies have used AI (artificial intelligence) in ways that have allowed them to grow, but they never explained this to the user," industry analyst Jeff Kagan told ConsumerAffairs. "That's why this is becoming a growing problem for all of them. If they were open about this from the beginning, there might not be such intense push-back."
Kagan points out that this is not a one-size-fits-all showdown and that some companies may face more scrutiny than others. 
"Facebook and Google face the most scrutiny. Amazon and Apple also face these antitrust and privacy concerns, but they don't seem to be of primary focus," he said.
The message is clear
Now that Europe has made its voice heard loud and clear with its General Data Protection Regulation (GDPR) law, and the U.S. is getting ready to have its voice heard, consumers may be getting some relief from feeling like they're an afterthought.
"Governments in the United States and Europe are sending a clear message – they have grave concerns about potential antitrust behavior by these four technology companies, and they aren't going to look the other way," commented Dana Neuts at Subscription Insider.
"The EU has, thus far, leaned toward heavy fines and requiring that business practices be improved. That has not been enough to get Google to change its ways, as far as we can tell. Perhaps U.S. probes, in conjunction with complaints from the E.U., may finally garner enough attention to force some transparency and potential changes in antitrust enforcement."
However, consumers should keep in mind that what Congress is doing is only a start. "I expect to see these antitrust and privacy issues continue over the next several years for all these companies. The US Government works very slowly. However, once the hornets nest has been stirred up, it won't calm down," Kagan told ConsumerAffairs.
But what about the fine Facebook just paid?
It's impossible to say whether Facebook's willingness to swallow the $5 billion fine the Federal Trade Commission (FTC) handed down on Friday is an attempt to make itself look good and avoid a heavier antitrust-related blow. But at least one member of the antitrust subcommittee wants the world to know that what the FTC did and what Congress is doing are like apples and oranges. 
"The FTC just gave Facebook a Christmas present five months early. It's very disappointing that such an enormously powerful company that engaged in such serious misconduct is getting a slap on the wrist," wrote David N. Cicilline (RI-01). 
"This fine is a fraction of Facebook's annual revenue. It won't make them think twice about their responsibility to protect user data. If the FTC won't protect consumers, Congress surely must."