---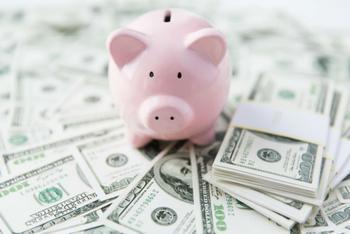 Not long ago many consumers found banks didn't want their business.
In the immediate aftermath of the financial crisis, many banks unilaterally closed some consumers' checking accounts. It was partly responsible for a big increase in the "unbanked" population.
Things seem to be a little different now. According to a new study from Bankrate, banks in major cities are paying consumers anywhere from $50 to $400 to open a new checking account.
In a way, it's a return to a bygone era when banks offered china, tableware, and other premiums as incentives to open new accounts.
"Consumers can certainly benefit from taking advantage of a sign-up bonus," said Claes Bell, data analyst at Bankrate.com. "However, promotions come and go, so it's important for consumers to act quickly if they see an offer that's desirable."
Not all incentives will line your pockets with cash. Citibank is offering the best – $400 at its branches in New York City, Washington, DC, and San Francisco. But the sign-up bonus at BBVA Compass in Dallas is a $10 iTunes gift card.
Lots of options for DC consumers
Consumers in Washington, DC have the most options. Besides the $400 available at Citibank, they can get $300 at PNC and $200 at Sun Trust and Capital One. Of course, it's not always free money.
"Although these offers are tempting, consumers need to be mindful of the fine print," Bell said. "Sign-up bonuses often have several conditions that must be met and include wait times before receiving any cash."
Also, requirements to earn sign-up bonuses will vary by account. To collect them you usually have to sign up for online bill payments, direct deposit, and minimum deposits. Also, some banks will charge a fee if the account is closed within twelve months.
Other than that, Bankrate says it didn't uncover any flagrant "gotchas" in the fine print. But is says consumers should be aware of the minimum balance requirements attached to many of these accounts.
Not maintaining the agreed-to balance will likely result in service charges, which could wipe out any cash bonus you receive. In that way, these checking account bonuses are similar to rewards credit cards. If you don't really need all the services required by these accounts, the bonus might not be worth it.
---