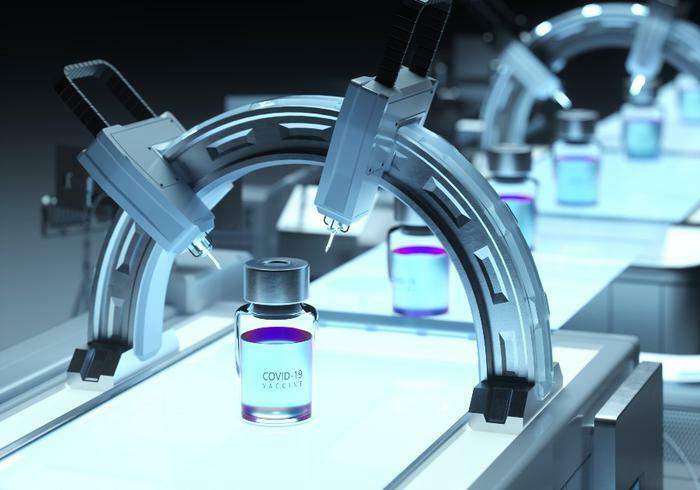 President Joe Biden is set to announce Tuesday that Merck will help make Johnson & Johnson's COVID-19 vaccine, the Washington Post reported. 
The partnership between the rival pharmaceutical giants is expected to help boost vaccine supply and expedite the distribution process during a time of concern about the emergence of new variants. 
"It's a historic partnership," said an administration official, according to the Post. The official added that the competitors "recognize this is a wartime effort" and praised their sense of "corporate citizenship."
Ramping up production 
Johnson & Johnson's single-shot COVID-19 vaccine received emergency use authorization from the FDA over the weekend. Now, Merck has reportedly agreed to dedicate two U.S. facilities to manufacturing Johnson & Johnson's vaccines. 
Vaccines will be made at one of the facilities. At the other, "fill-finish" services -- the last stage of the production process -- will be carried out. The official said the collaboration could lead to a significant bump in vaccine supply. 
"Tune in for the President's remarks on this — and more — later this afternoon," White House chief of staff Ron Klain tweeted.
Johnson & Johnson is expected to produce 100 million doses of its vaccine by the end of June. Merck is not producing its own vaccine but has said it "remains steadfast in our commitment to contribute to the global response to the pandemic.''