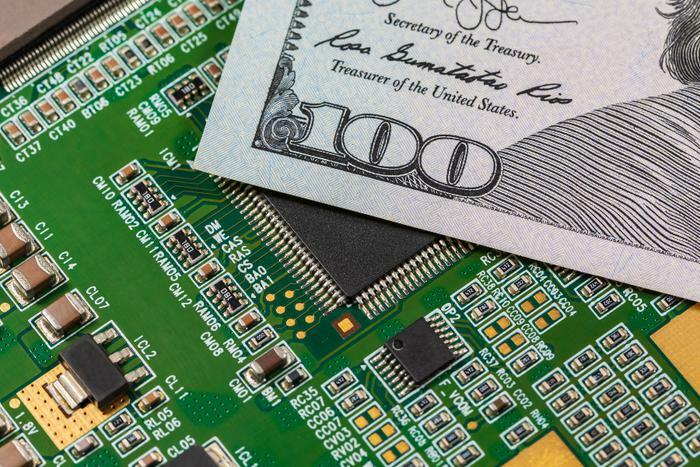 The White House has made another aggressive move toward circling the wagons in favor of chip-dependent manufacturers. On Tuesday, the CHIPS and Science Act – a bill directed at fostering American chip manufacturing – finally made it to President Biden's desk for his signature.
The new legislation is designed to end U.S. dependence on foreign chip manufacturers by investing $200 billion in the development of that sector over the next five years. Lawmakers hope that action will help prevent consumers from paying higher prices for electronics and vehicles in the future.
Biden said the new law will also strengthen American supply chains and national security, increase the nation's investment in research and development, and build the workforce of the future by creating tens of thousands of "good-paying" jobs.
Two companies have already signed up to spur the new Act's potential. Micron, an Idaho-based chip manufacturer, said it will make a $40 billion investment, one that will bring the U.S. market share of memory chip production from less than 2% to up to 10% over the next decade. Qualcomm and GlobalFoundries are also partnering on a $4.2 billion investment that should increase semiconductor production in the U.S. by as much as 50% over the next five years.
Putting Asia on notice
President Biden stated that the bill should help the U.S. be a more competitive player in the chip manufacturing industry, which has been dominated by companies in East Asia. He noted that East Asia accounts for 75% of global chip production. 
"Semiconductors were invented in America, and U.S. companies still lead the world in chip technology today, but as a result of substantial government investments from global competitors, the U.S today accounts for only 12 percent of global semiconductor manufacturing capacity," said Keith Jackson, President, CEO, and Director of ON Semiconductor.
"The CHIPS for America Act would help our country rise to this challenge, invest in semiconductor manufacturing and research, and remain the world leader in chip technology, which is strategically important to our economy and national security."