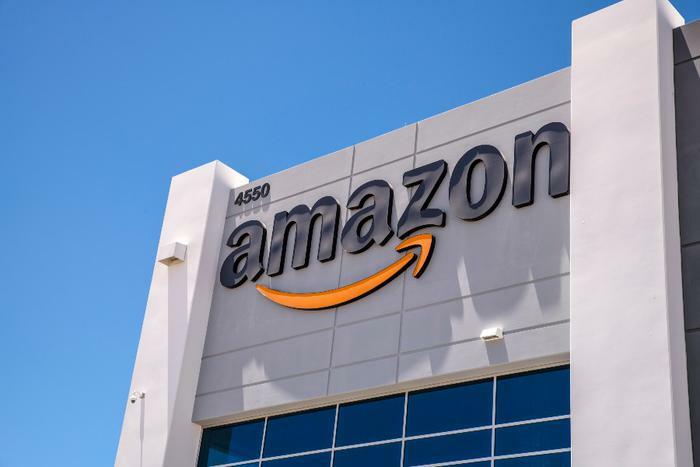 In a video posted over the weekend, President Joe Biden implied that he supports the Amazon warehouse workers' union drive happening in Bessemer, Alabama. While he didn't name Amazon specifically or explicitly direct workers to vote in favor of unionization, the president said in the video that he supports the effort taking place in Alabama. 
"Today and over the next few days and weeks, workers in Alabama and all across America are voting on whether to organize a union in their workplace," Biden said in a video shared to his Twitter page. "This is vitally important — a vitally important choice, as America grapples with the deadly pandemic, the economic crisis and the reckoning on race — what it reveals is the deep disparities that still exist in our country."
Biden said in the video that this month's vote should not be met with any intimidation, coercion, threats, or "anti-union propaganda." 
"It's not up to an employer" to decide any union election, Biden added in the video posted to Twitter. "I made it clear during my campaign that my policy would be to support unions organizing and the right to collectively bargain. I'm keeping that promise."
Vote taking place
This month, more than 5,800 warehouse workers at the Bessemer, Alabama facility are voting on whether to join the Retail, Wholesale and Department Store Union (RWDSU). Mail-in voting started this week and will continue through the end of March. 
In a statement, the RWDSU thanked Biden for his support of the organizing drive. 
"As President Biden points out, the best way for working people to protect themselves and their families is by organizing into unions," said RWDSU president Stuart Appelbaum in a statement. "And that is why so many working women and men are fighting for a union at the Amazon facility in Bessemer, Alabama."
Amazon has said the workers organizing the union drive at the Alabama facility don't represent the majority of its workers. The e-commerce giant has tried to convince workers that a union will only result in money being pulled from their paycheck with little benefit. 
"Amazon already offers what unions are requesting for employees: industry-leading pay, comprehensive benefits from the first day on the job, opportunities for career growth, all while working in a safe, modern and inclusive work environment," said Amazon spokesperson Rachael Lighty. "At Amazon, these benefits and opportunities come with the job, as does the ability to communicate directly with the leadership of the company."