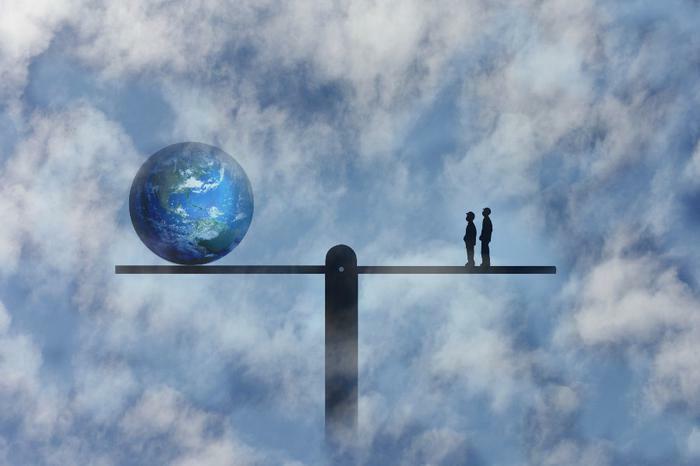 At the beginning of a virtual climate summit, President Biden announced that he's committing the United States to reducing greenhouse gas emissions by 50%-52% below its 2005 emissions levels by 2030. 
The White House climate summit is taking place on Thursday and Friday, and it's being attended by 40 other world leaders. Climate scientists have said that slashing emissions by half is key to achieving the goals set under the Paris climate agreement, which president Biden rejoined upon taking office. 
Biden kicked off the climate summit with an address focused on his plans for creating a more sustainable economy. He said it's crucial for all sectors to take climate change seriously and that doing so will help create more jobs. 
"When people talk about climate, I think jobs," Biden said. "Within our climate response lies an extraordinary engine of job creation and economic opportunity ready to be fired up.
"That's where we're headed as a nation, and that's what we can do if we take action to build an economy that's not only more prosperous but healthier, fairer and cleaner for the entire planet."
Spurring action
Biden encouraged other world leaders to take their own preventative steps, saying "countries that take decisive action now to create the industries of the future will be the ones that reap the economic benefits of the clean energy boom that's coming."
"We're looking for people to make announcements, to raise their ambition, to indicate next steps that they intend to be taking to help solve the climate problem," an administration official said earlier this week.
At the summit, the president also reiterated his goal of achieving 100 percent carbon pollution-free electricity by 2035 under his $2 trillion green infrastructure proposal. The proposal pushes for the creation of hundreds of thousands of jobs and places addressing the climate crisis at the forefront. Biden has said he's focused on reducing emissions and building a "modern, resilient and fully clean grid."