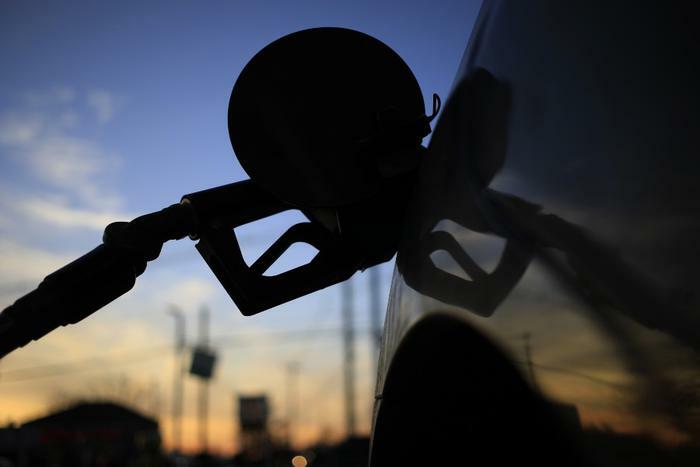 President Biden wants to combat the high gas prices that Americans are paying at the pump, and he thinks he may be able to do it with ethanol.
In remarks made in Menlo, Iowa, on Tuesday, the president said he wants to use the ethanol produced by U.S. farms via corn production to produce more E15 gasoline that can be used to bolster the nation's fuel supply.
"It reduces our reliance on foreign oil. By adding this fuel to our gasoline – 10% or 15%, even more – it stretches the supply," Biden stated. "It [also] gives you a choice at the pump. When you have a choice, you have competition; when you have competition, you have better prices."
The president added that using ethanol as a fuel source would create more jobs, lower greenhouse gas emissions, and provide more grain to be used as animal feed for cattle producers. Currently, the conflict between Russia and Ukraine is forcing the price of grain to rise. 
The questions and answers around E15
To try and make sense of the whole ethanol landscape as it affects consumers, ConsumerAffairs dove into some common questions that readers may have about the fuel type. Here's what we found…
What's the difference between E10 and E15? Most U.S. drivers who use ethanol pump what's referred to as E10 – a blend that contains 10% ethanol and 90% gasoline. E15 is a blend that includes anywhere from 10.5% to 15% ethanol. A more important difference is that a gallon of E15 doesn't carry a driver quite as far as a gallon of E10, as the U.S. Department of Energy says the higher blend has slightly less energy.
How available is E15? At the moment, E15 gas is currently available at about 2,300 fueling stations in 30 states, according to the Department of Energy. However, Biden said the U.S. will invest $100 million in biofuel infrastructure to create more stations.
Can all vehicles use E15? No. The only vehicles approved for E15 use so far are flexible fuel vehicles and conventional vehicles produced during the 2001 model year or after. The vehicles prohibited from using E15 are much greater in number. They include:
All motorcycles.

All vehicles with heavy-duty engines, such as school buses and delivery trucks.

All off-road vehicles, such as boats and snowmobiles.

All engines in off-road equipment, such as chainsaws and gasoline lawn mowers.

All conventional vehicles older than the 2001 model year.
Will E15 be cheaper? Yes. According to the Des Moines Register's coverage of Biden's visit, consumers will pay less for E15 than E10 at the pump. However, the difference is only reported to be around 3%. For those who are interested in how much it might save them at their local pump, the Renewable Fuels Association provides an online calculator that helps consumers figure it out.