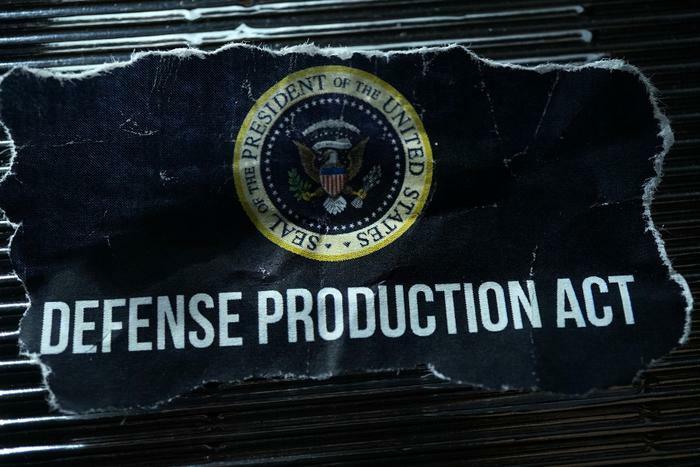 With the oil and gas situation more delicate than it has been in 14 years, President Biden is doubling down on his crusade to move the U.S. toward battery-driven vehicles. On Thursday, he invoked the Defense Production Act to stimulate the nation's production of minerals that are necessary to make batteries for electric vehicles and long-term energy storage.
Biden's order could enable companies to receive government funding for viability studies on projects that extract materials such as lithium, cobalt, and nickel — key minerals used to make the lithium-ion batteries used in electric vehicles.
"It is the policy of my Administration that ensuring a robust, resilient, sustainable, and environmentally responsible domestic industrial base to meet the requirements of the clean energy economy, such as the production of large-capacity batteries, is essential to our national security and the development and preservation of domestic critical infrastructure," Biden stated.
The Defense Production Act has been an ace that most presidents keep in their pockets for situations just like this. The Act, created in 1950 in response to the Korean War, has allowed presidents to use emergency authority to do a variety of things – from requiring businesses to accept and prioritize contracts for materials deemed necessary for national defense to designating materials to be prohibited from hoarding or price gouging.
Beating others to the punch
From his purview on Capitol Hill, Biden says the U.S.' dependence on the materials necessary for clean energy is tied to "unreliable foreign sources." He added that it's important to get in front of the situation because once every other country does, all bets are off.
Electrifying the transportation sector has been one of Biden's proactive initiatives since he set foot in the Oval Office. He has done everything from adding tax credits for consumers who buy electric vehicles to earmarking $5 billion to build electric vehicle charging stations nationwide. 
There are several groups in the president's corner, but none as direct as the Sierra Club, the oldest grassroots environmental organization in the U.S.
"Vladimir Putin's heinous invasion of Ukraine has laid bare the danger of America's dependence on foreign countries to power our country," Sierra Club President Ramón Cruz said in a statement. 
"The current spike in gas prices and supply chain shortages are reminders that the only way to truly achieve energy security is to rapidly transition away from fossil fuels and invest at the size and scale necessary to power the country through clean, renewable energy. As President Biden is taking steps to ease everyday Americans' energy burden in the short term, Congress must move swiftly to meet the moment," Cruz stated.