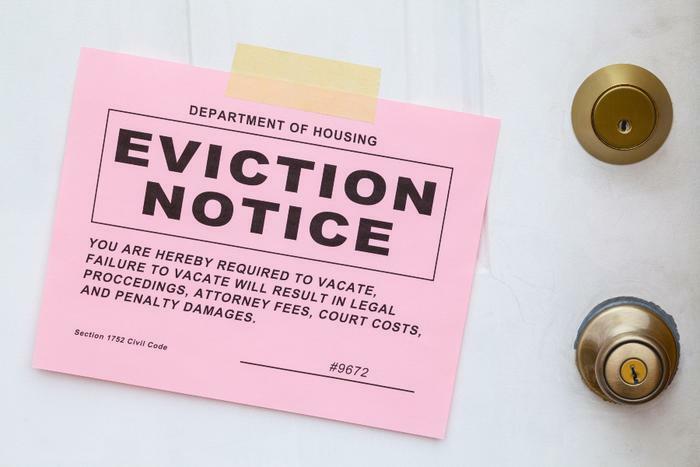 Under pressure from progressives in Congress, the Biden administration has temporarily extended the moratorium on evictions from rental homes. However, the moratorium only applies to certain areas of the country and may face legal challenges by property owners.
The original moratorium was authorized by Congress and put in place by the Centers for Disease Control and Prevention (CDC) at the beginning of the COVID-19 pandemic. It covered the entire nation, and its purpose was to limit the spread of the virus by reducing homelessness among people who suddenly were unemployed and couldn't pay the rent.
The authorization for the moratorium expired on Saturday, but the CDC acted Tuesday to extend it because of the rapid spread of cases caused by the highly transmissible Delta variant. But the extension is not nationwide.
The moratorium only applies to counties "with a heightened level of community transmission" of the virus. Currently, just about every county in Mississippi meets that criteria, but not all counties in Vermont do.
"It is intended to target specific areas of the country where cases are rapidly increasing, which would likely be exacerbated by mass evictions," the CDC said.
Protecting public health 
The CDC says the extension is temporary and will last until Oct. 3, setting up a likely court challenge by property owners. When the CDC extended the moratorium in June for another 30 days, a landlord organization challenged the move in court.
When the case went to the U.S. Supreme Court in June, the justices declined to overturn the moratorium, saying that it would expire within the next 30 days anyway. President Biden originally hesitated to reinstate protection for renters and said any extension must be authorized by Congress.
By applying the moratorium in areas where the virus is spreading, the CDC said it is acting within its authority to take action to protect public health.